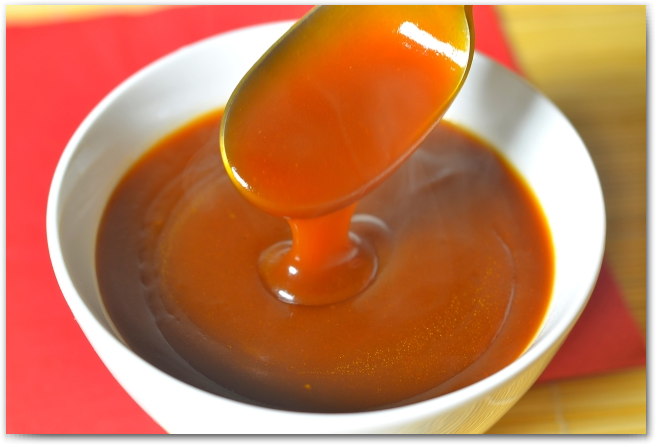 2 small onions,
2 garlic cloves,
1 piece of ginger (about 5cm long),
2 tablespoons vegetable oil (I used olive oil),
2 tablespoons soy sauce,
2 tablespoons dry white wine,
1 tablespoon apple cider vinegar,
3 tablespoons ketchup,
2 tablespoons brown sugar
125ml fruit juice (orange, pineapple or pineapple puree),
1 tablespoon starch,
2 tablespoons water.
Sweet and sour sauce is usually firmly associated with Chinese food, which is delicious. While most of are familiar with sweet and sour sauce with pork, I like to use the sauce with beef and chicken meat. The sauce is also great for dipping deep fried vegetables (like fries), meat (like nuggets) or seafood in. The "sweet" flavour is given by brown or white sugar, the "sour" flavour comes from vinegar. Most authentic recipes include dry white wine, ketchup is used for a classic red colour. The amount of sugar and vinegar used can be adjusted to your own taste.
Ingredients:
1. Finely chop the onion, garlic and ginger.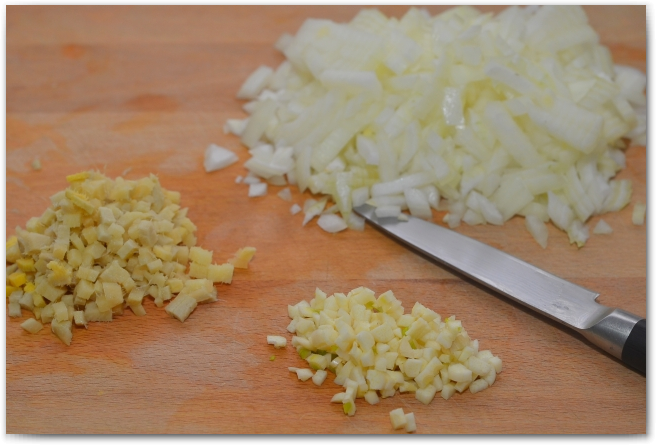 2. Heat the vegetable oil in a pan, add the ginger, garlic and onion, cook for around 2 minutes until the onion becomes translucent.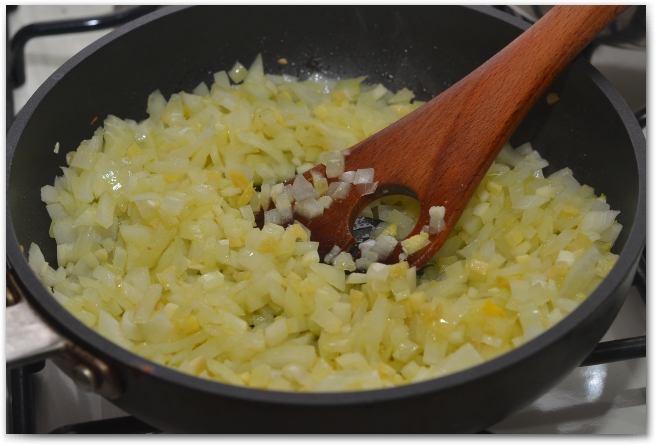 3. Mix the soy sauce, wine, juice, vinegar, ketchup, sugar in a saucepan. Mix well.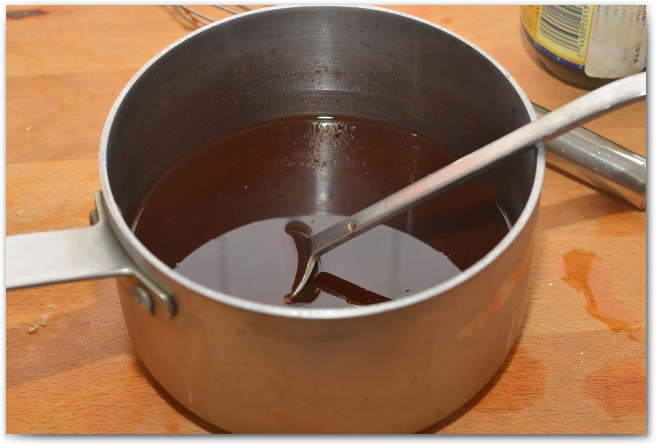 4. Add the onion mixture to the sauces, mix well. Bring the sauce to the boil.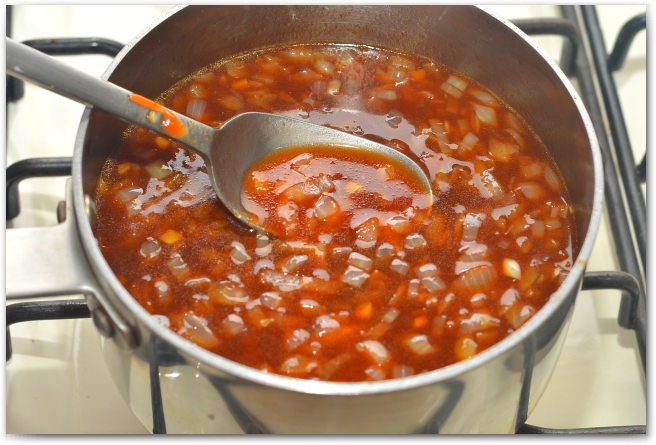 5. Mix the starch with water.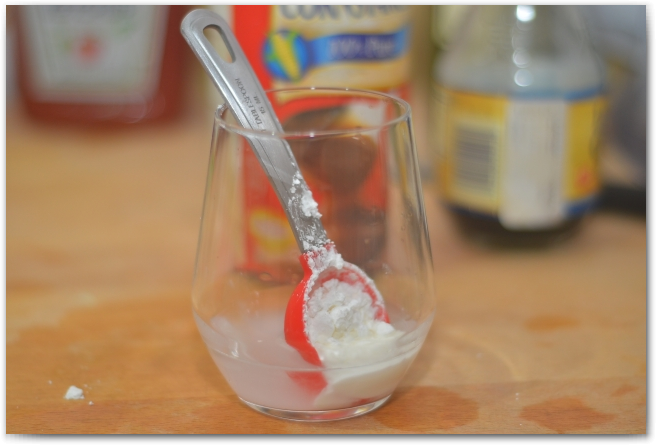 6. Whilst stirring the sauce, pour a thin stream of starch into the sauce.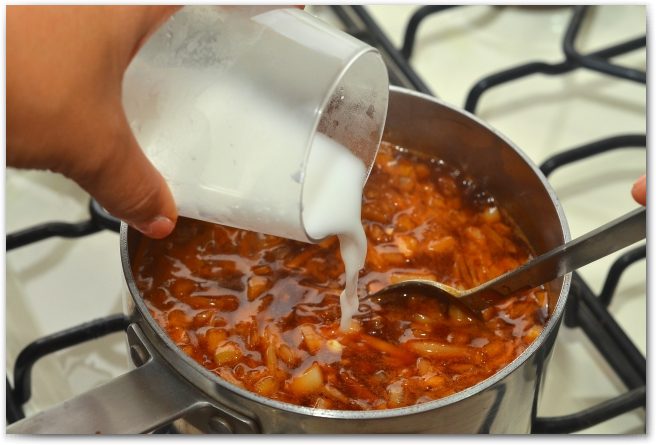 7. Stirring occasionally, cook until the sauce reaches desired consistency.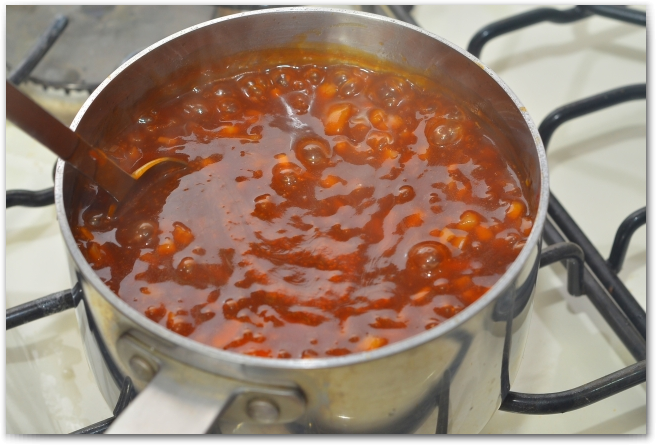 8. If you like strain the sauce. I usually leave the vegetables in because they are so delicious!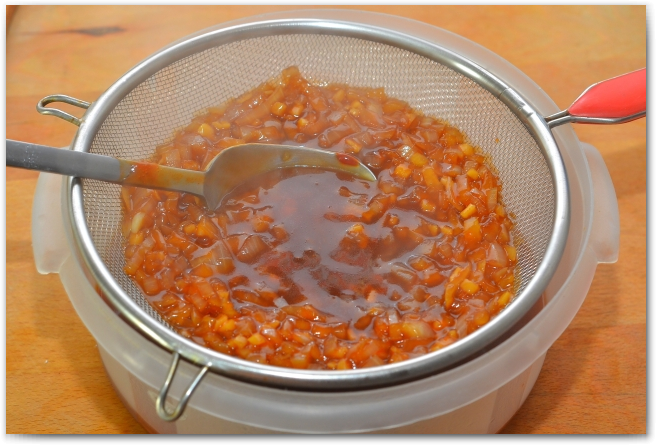 9. Voila! The sauce is ready! Now you can use it for any dish you like.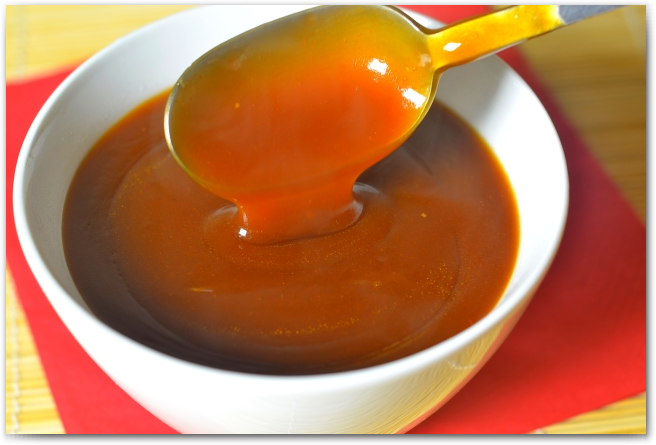 Bon Appetit!