1kg pork fillet,
for the batter:
1 large egg,
1/2 cup beer,
3/4 cups flour,
salt,
pepper,
oil for deep frying (I used canola),
sweet and sour sauce. 
Sweet and sour pork is one of the most famous and popular chinese restaurant dish. I used to order this dish a lot in a small and cozy chinese restaurant in St. Petersburg, some time after the restaurant closed I decided to learn to cook this dish at home. Their is nothing complicated about this recipe, all you need to do is pre-prepare the sweet and sour sauce, the rest is a snap- pork fried in batter. The beer batter is very crisp and fragrant, and it's even better with the hot sauce.
Ingredients: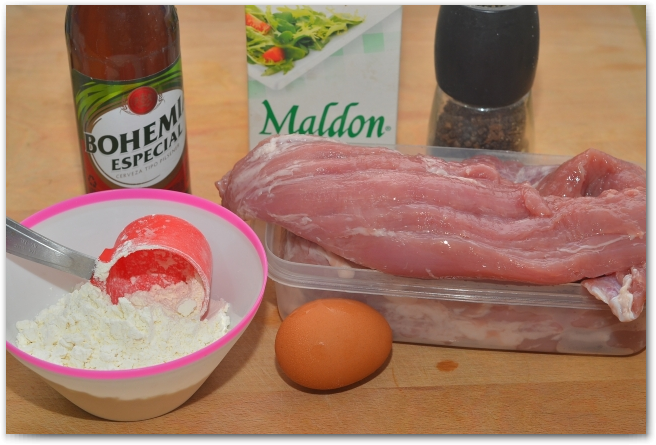 1. First, make the batter. Mix the egg with the beer, season with salt and pepper.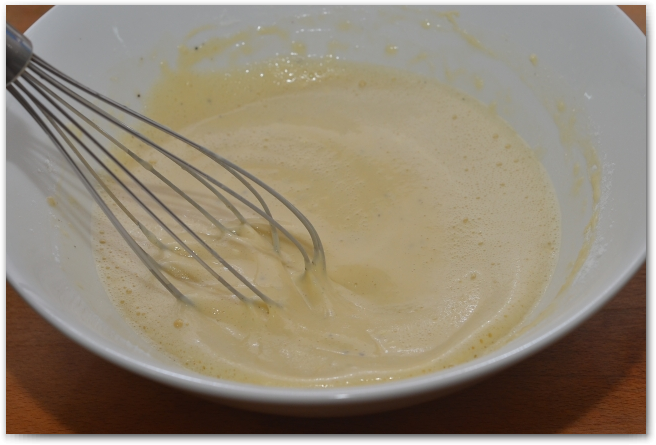 2. Gradually add the flour, mix well with a whisk and set aside.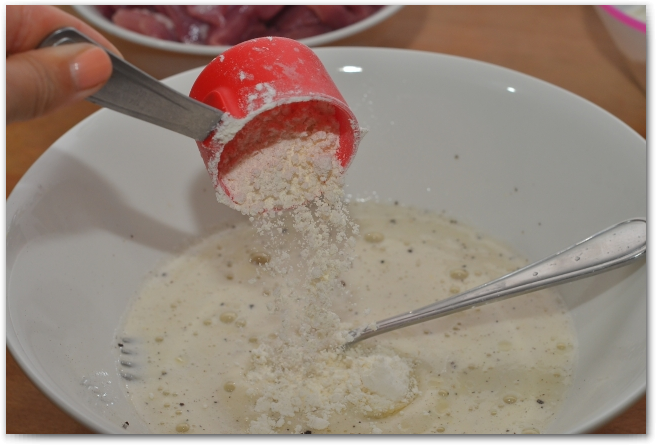 3. Meanwhile, cut the meat into 2 x 2cm cubes, it is best to cut the meat along the fibers if possible.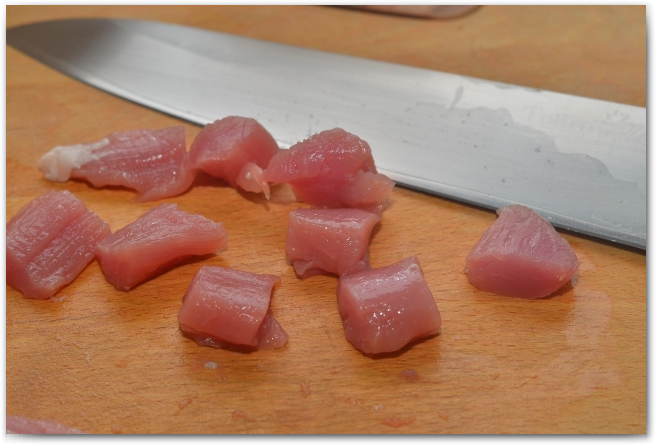 4. Put the pile of meat into a bowl.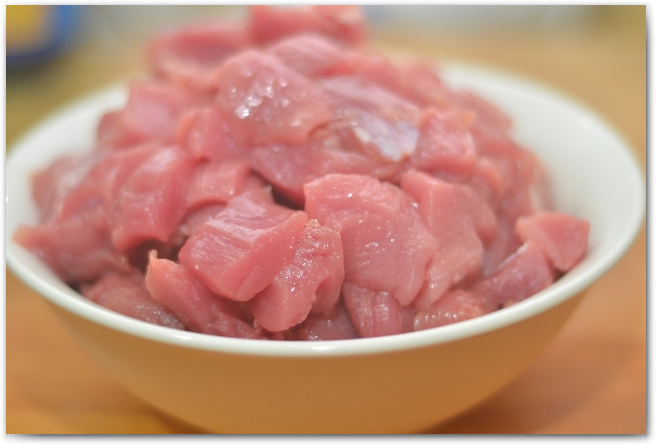 5. Mix the meat thoroughly through the batter.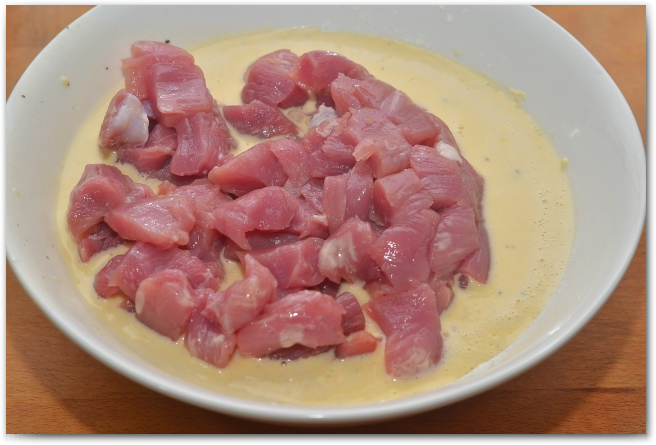 6.  Pour about 1-1.5cm deep of vegetable oil in a heavy based pan. Heat the oil a medium heat, spoon the meat into the oil, each piece separately.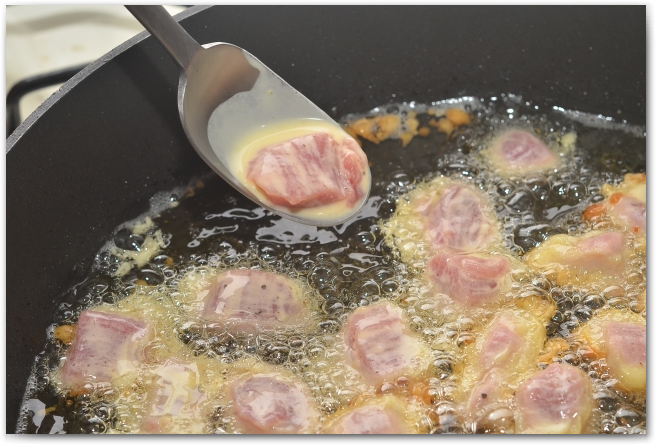 7. Turn the meat as soon as one side is lightly browned.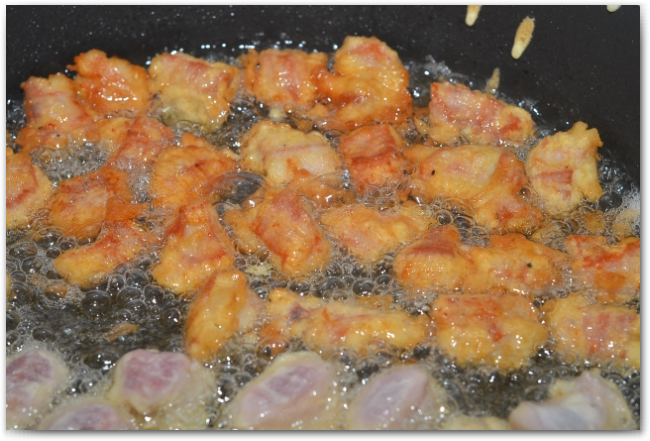 8. When the meat is brown on both sides, move the meat from the oil using a slotted spoon onto paper towel, this will absorb the excess oil making the batter very crispy!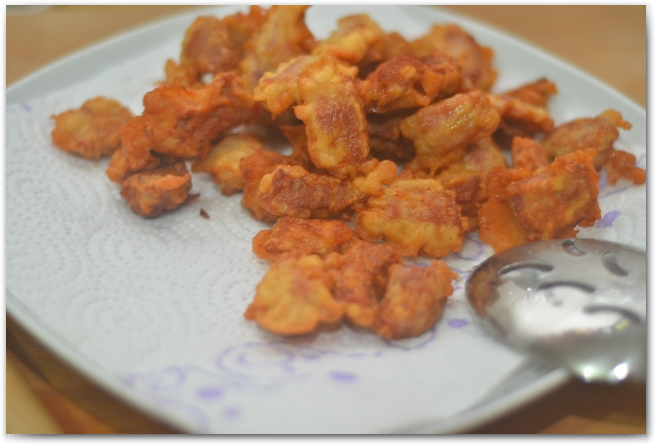 9. Voila! My favourite dish is ready! Pour the hot sweet and sour sauce over the crispy meat pieces, you can serve this dish with rice or even better- rice with pineapple. Drizzle soy sauce over the rice and serve with green tea.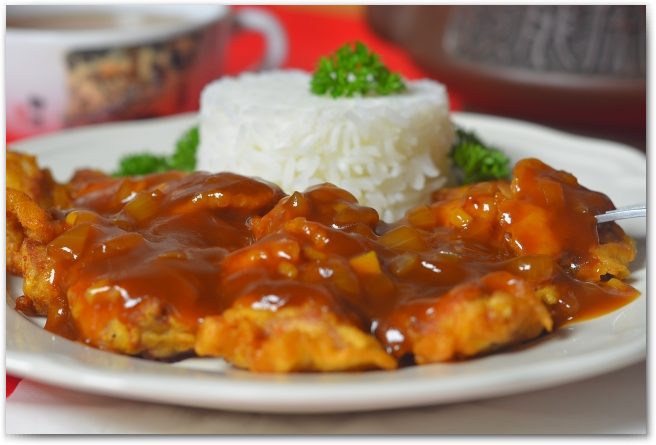 Bon Appetit!