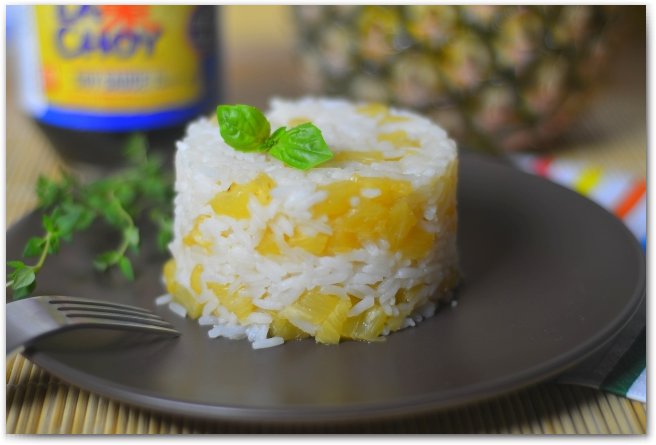 1 cup rice,
2 cups water,
1 ripe pineapple,
1-2 tablespoons brown sugar.
I cook this side dish quite often so I decided to share it with you. This side dish is perfect with fish, seafood, meat, or it's great by it's self. You can use white sugar and you can change the amount to your taste.
Ingredients: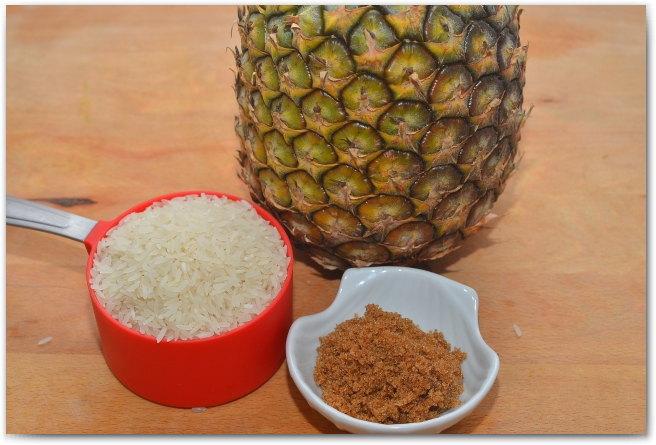 1. Bring the water to the boil. While the water heats wash the rice, the better you wash the rice the less likely it is to stick together. Once the water has boiled add the rice, immediately lower the heat as much as possible. It is very important not to stir the rice at all. The rice is ready when all the water boils away, check how much water is left by inserting a knife into the rice, push the rice aside and check the water has all been absorbed. Now cover with a lid for 3 minutes.
1 cup of rice to 2 cups of water makes flawless rice.
If you like, season the rice with salt or soy sauce.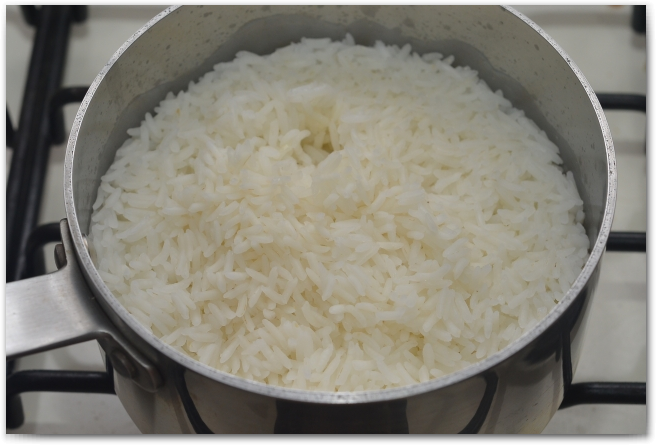 2. While the rice is cooking prepare the pineapple. Remove the skin and the core, cut the pineapple into small cubes. Now put the pineapple and sugar into a pan, simmer until nearly all the juices have boiled away.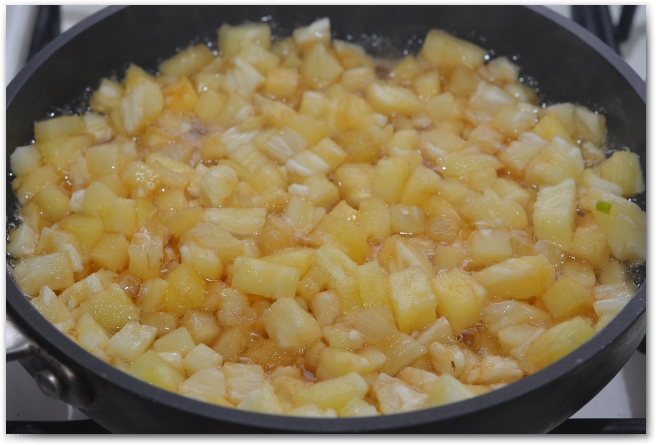 3. Put the rice in a large bowl, add the pineapple.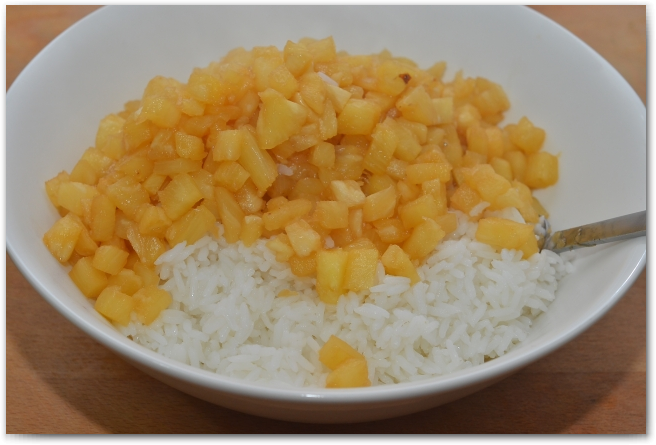 4. Mix well.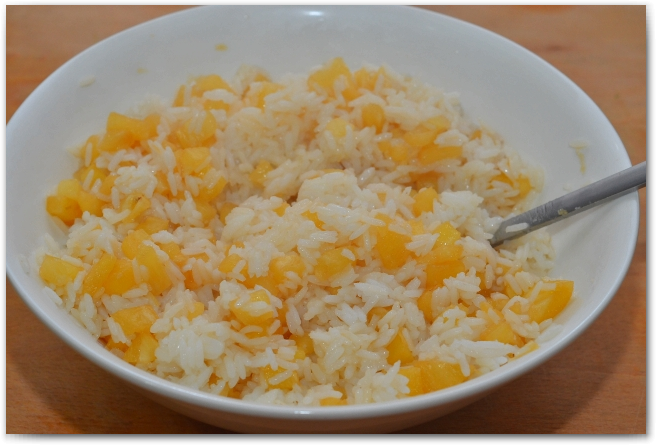 5. Next put the rice into molds, such as cups. This rice goes great as a side dish with any meal, I particularly  love this rice with mussels in creamy sauce.

Bon Appetit!