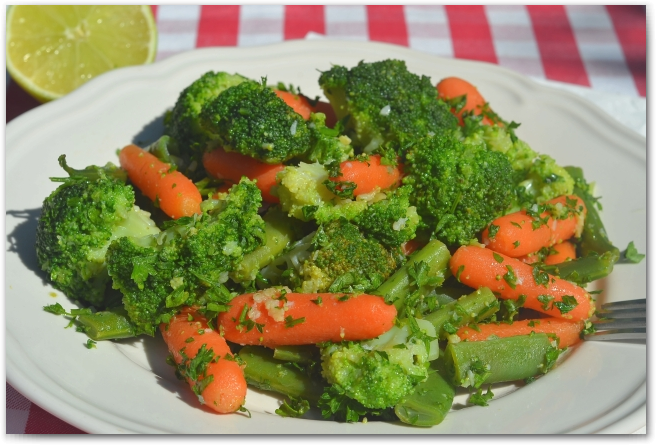 500g broccoli,
200g green bean,
250g carrots (baby carrot),
2 garlic cloves,
2 tablespoons olive oil,
juice of half a lemon,
1 bunch of parsley,
salt.
This is a very easy side dish, bright and delicious. It goes perfectly with both meat and fish. If you like you can add boiled potatoes so the dish is more satisfying.
Ingredients: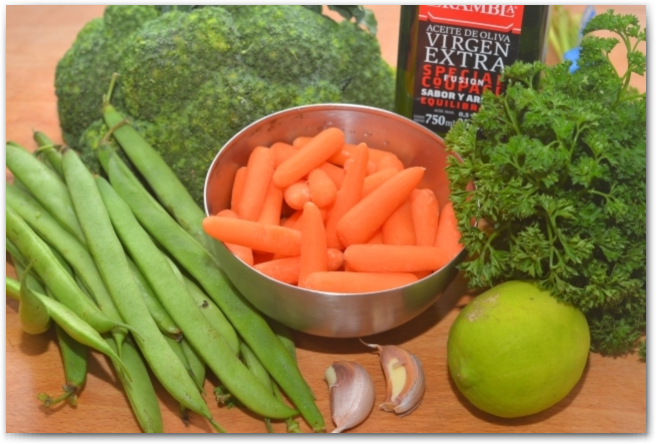 1. Put two pots of water on the boil, one for broccoli, the other for the beans and carrots. Cut the broccoli into florets. 
2. Add the beans and carrots to the boiling water. Cook for about 10 minutes until tender.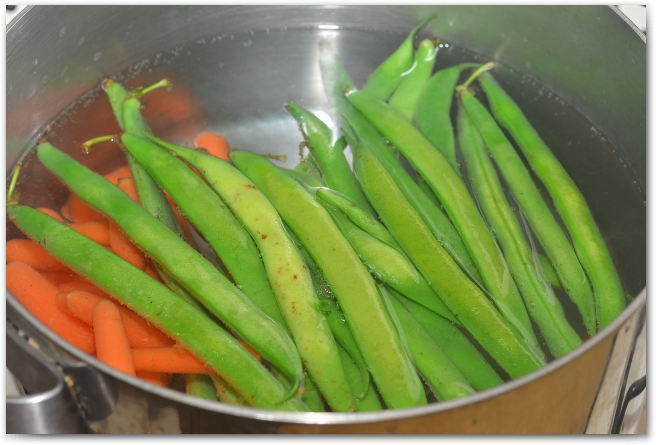 3. Add the broccoli to the other pot, cook for about 7-10 minutes.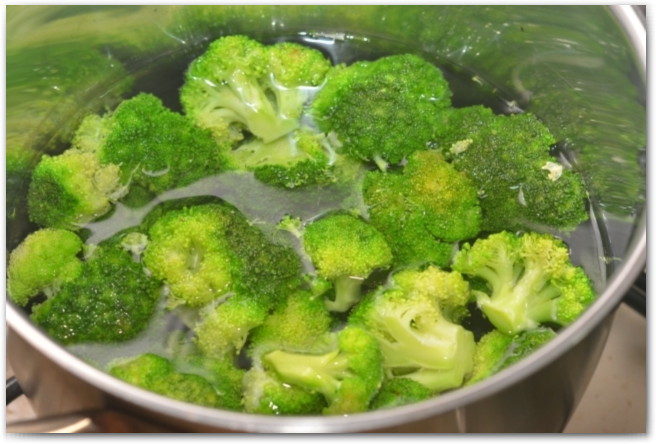 4. Strain the vegetables through a colander and cover with ice, this will help the vegetables retain their beautiful colour. Cut the beans into small pieces.

5. Add the oil to a frying pan, add chopped garlic and cook over a very low heat.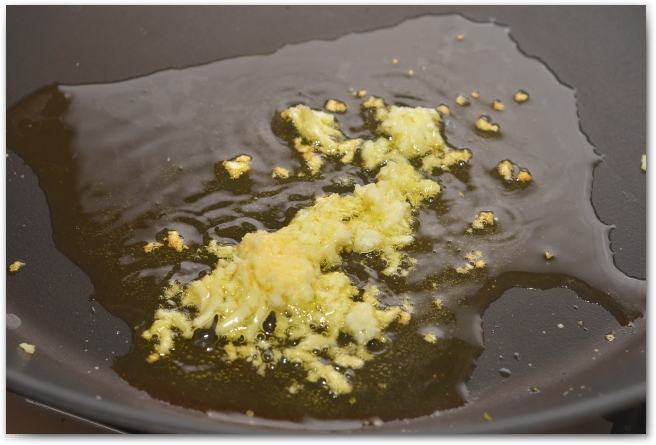 6. Put the vegetables into the pan and gently stir.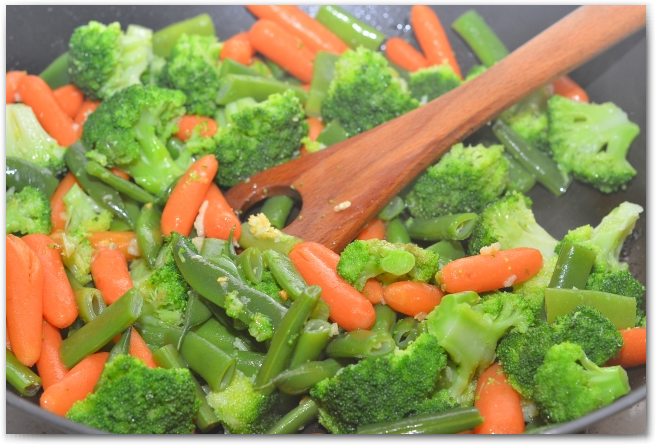 7. While the vegetables are cooking chop the parsley.

8. Move the vegetables to a deep bowl. Season with salt, sprinkle the parsley and lemon juice.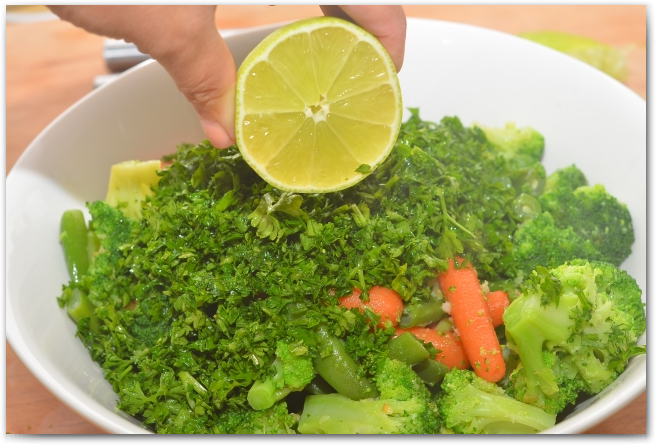 9. Gently stir.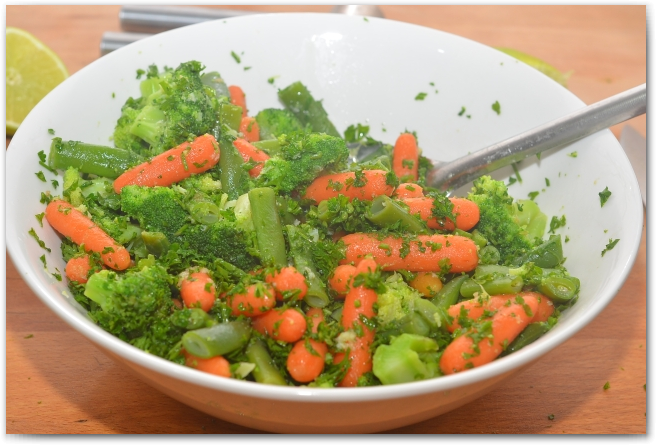 10. Voila! This very bright and nutritious dish is ready!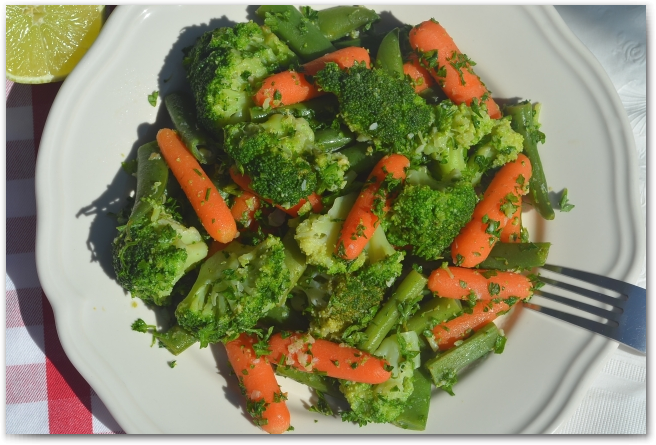 Bon Appetit!