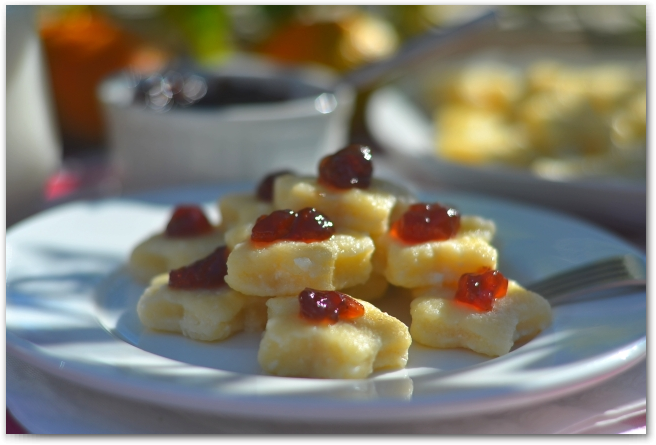 200g cottage cheese,
2 tablespoons powdered sugar,
1 egg,
3 tablespoons flour,
1 tsp vanilla essence,
pinch of salt.
Lazy dumplings fully justifies its name, since they are fast and easy to make, unlike the traditional dumplings. This is a great breakfast, wholesome and very tasty, and every child knows that the taste of a delicious cheesecake will put you into a good mood for the rest of the day.
Ingredients:

Cooking instructions:
1. Mix the cottage cheese, egg, sugar, vanilla essence and salt. Adjust the amount of sugar or powdered sugar to taste.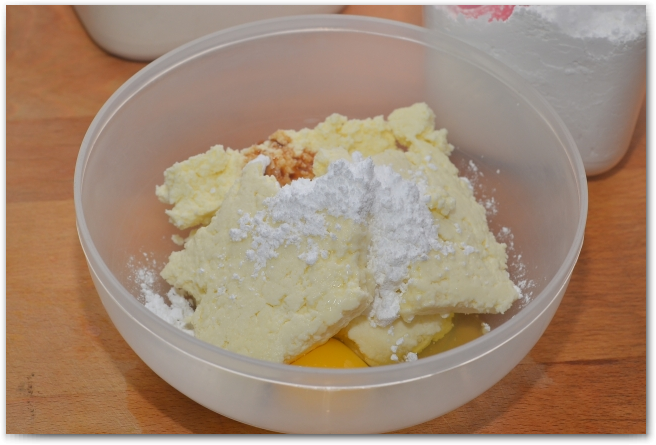 2. Mash mixture until smooth.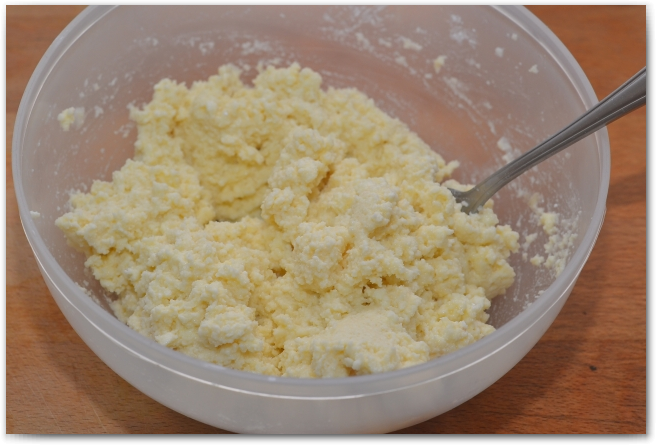 3. Add the flour, and mash well again.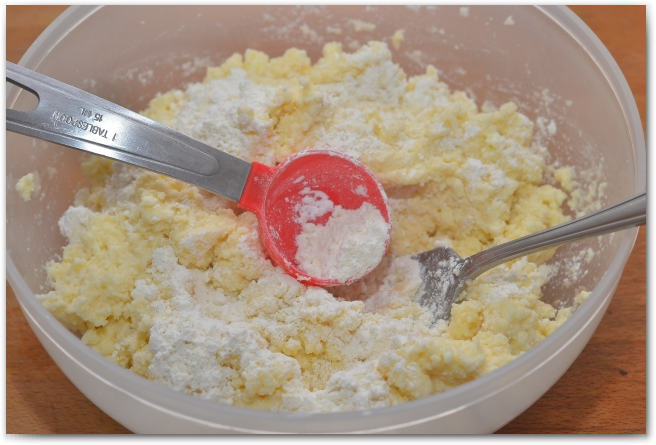 4. Place the dough on a board covered with flour, sprinkle top with flour and roll out to 1cm thick.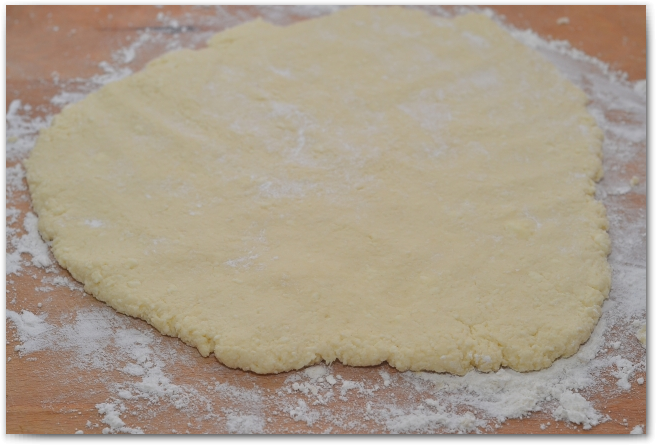 5. Cut the dough with moulds or simply cut it into strips as thick as a finger, and cut these strips into pieces 3-4cm long. I like cutting them with moulds – so much fun 🙂 To make sure the dough does not stick to the mould, dip it in flour.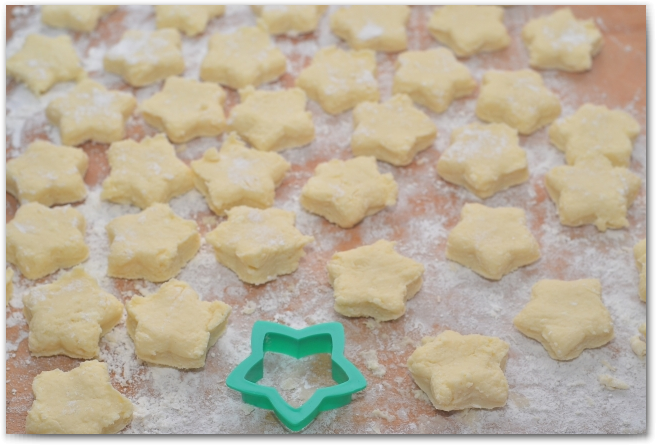 6. Place the dumplings in salted boiling water until they float, then cook another 3 minutes.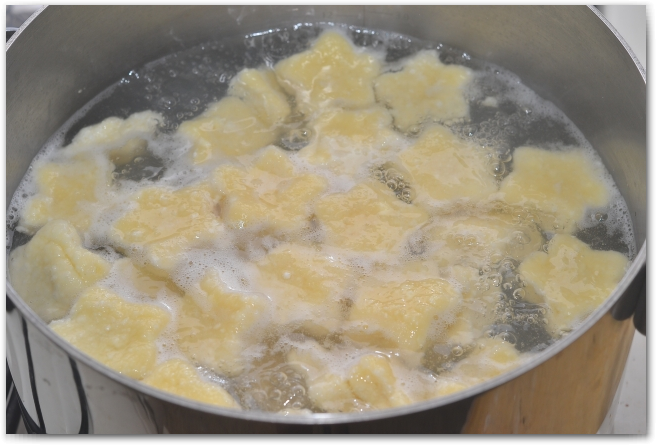 7. Take out the finished dumplings with a draining spoon and spread them in layers onto a dish. Sprinkle each layer lightly with sugar, to separate them.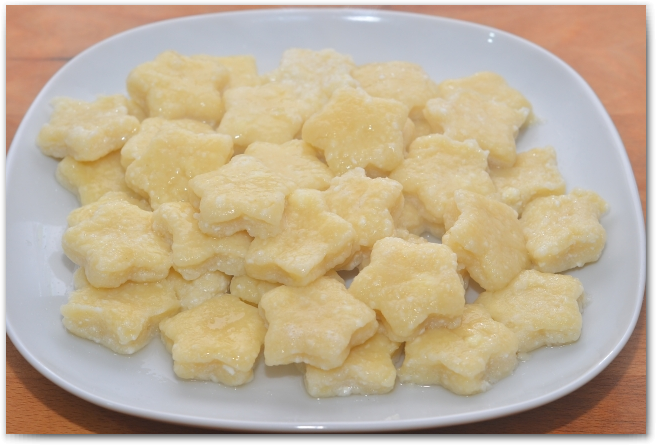 8. That's it! The very lazy dumplings are done, serve them with cream or your favourite jam, and enjoy!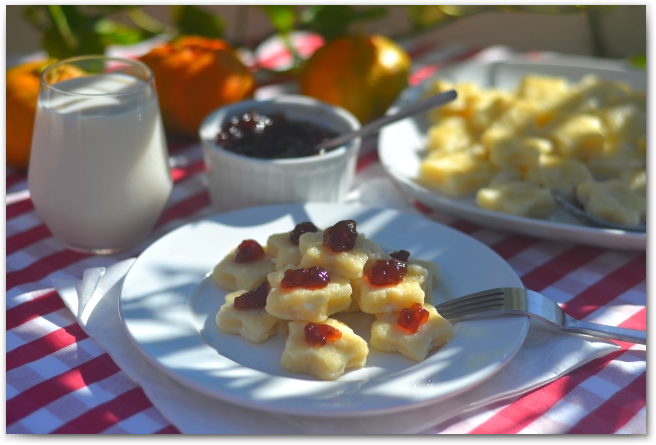 Bon Appetit!