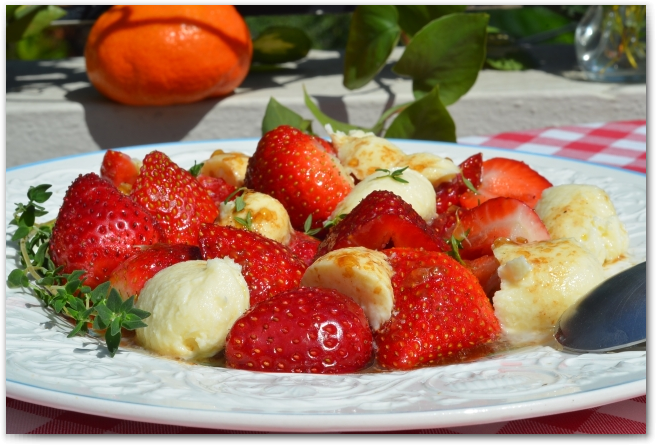 500g fresh strawberries,
250g mozzarella,
1 mandarin (or grapefruit, or orange),
3 tablespoons grape seed oil,
1 tablespoon balsamic vinegar,
a few sprigs of fresh thyme,
salt,
white pepper.
I found the recipe for this salad in the book "Best of French Cuisine", and it's a really delicious, summery, light in every sense of the word, salad, with just enough of a bite to it. If you love strawberries as well as I do, this salad will not leave you indifferent.
Since the salad is prepared very quickly, about 10-15 minutes, it should be made just before eating, so that the strawberries do not have time to lose their flavor. Also, right before serving, add a little grated parmesan.
Ingredients: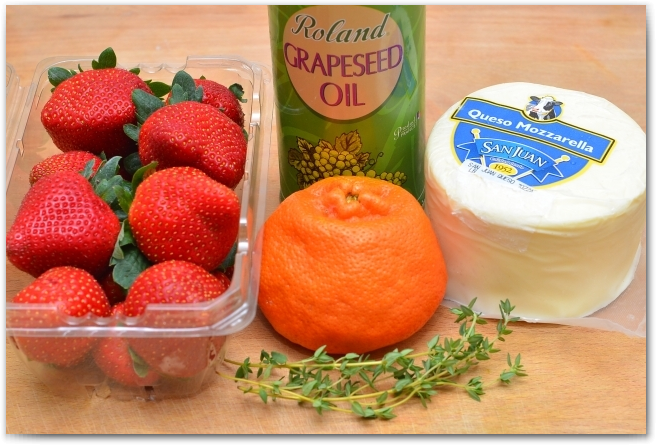 1. Wash strawberries and remove the hulls.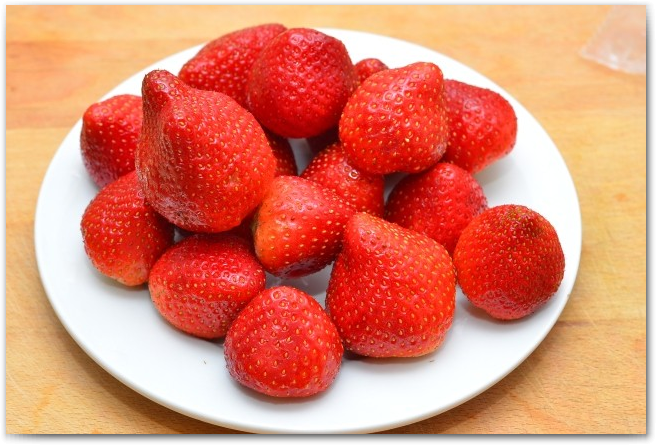 2. Make the dressing: Juice the mandarin, add oil and balsamic vinegar. Add salt and pepper. Mix well. The mandarin juice can be replaced with grapefruit or orange juice. You can also replace grape seed oil with coconut oil, whichever suits your palate.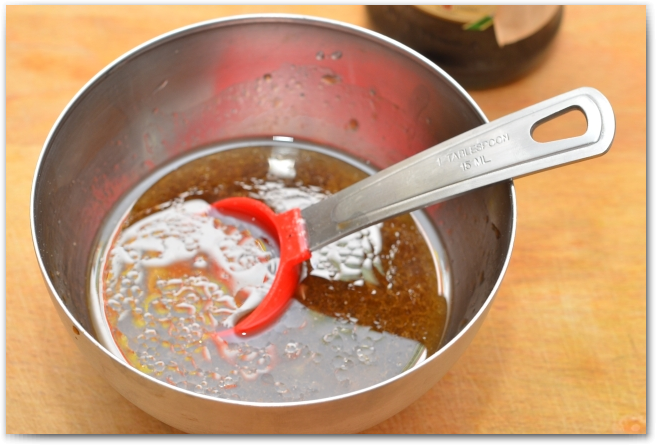 3. Cut the strawberries in half and lay them on a plate.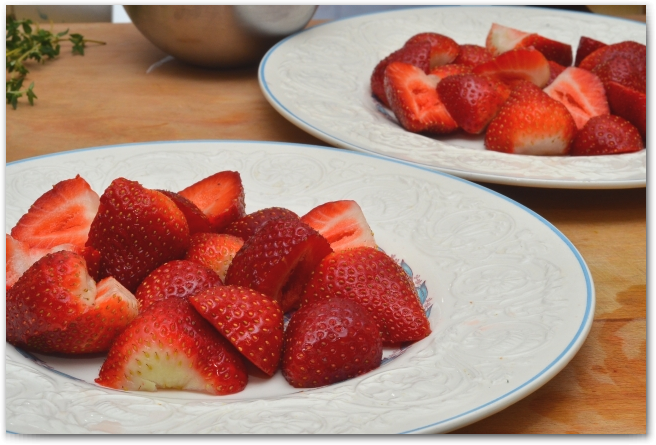 4. Add the cheese, using a spoon to cut the balls of mozzarella, and pour all of the resulting sauce on top. Decorate with leaves and a sprig of thyme.
Voila! The salad is ready! Serve chilled. The book recommends to serve this salad with red wine (Loire Cour-Cheverny) or white wine (Asage Gewurztraminer), because of its wonderful flavor of white flowers and exotic fruits. Another recommendation, in my opinion the best one, is pink champagne (Champagne rose), which also features the beautiful and romantic palate of fresh berries with notes of raspberries, wild strawberries and garden strawberries that is perfectly suited to the strawberry salad.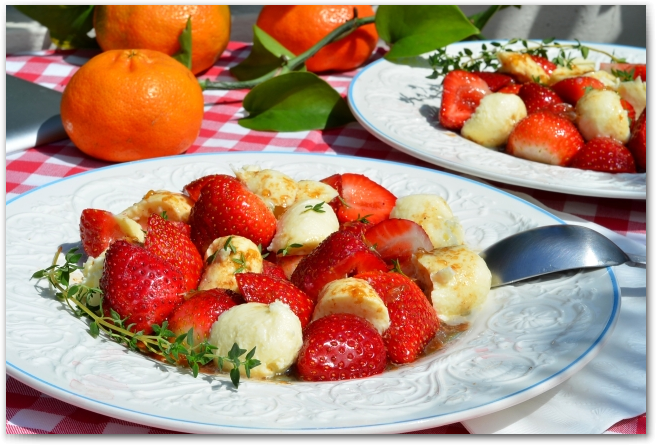 Bon Appetit!