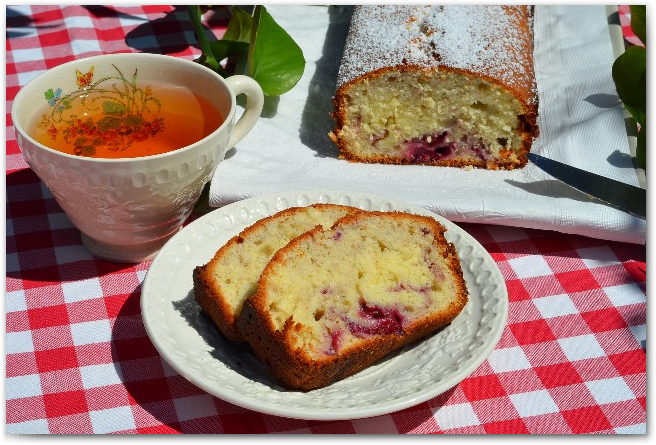 150g flour,
75g butter (room temperature),
150g sugar,
130g creamed cottage cheese,
2 small eggs (room temperature),
1/2 tsp baking powder,
100g frozen raspberries,
Powdered sugar for sprinkling.
I found this cake recipe in the Journal of Irina Chadeevoy. Irina called it "Standard cake with cheese". I must say that the cake turned out extremely tender and very homely, and my love for baking cheese, as well as cake, has grown even stronger! I just tuned down the sugar a little, as well as adding frozen raspberries, although in this cake, you can add any fruit – fresh or dried.
Ingredients: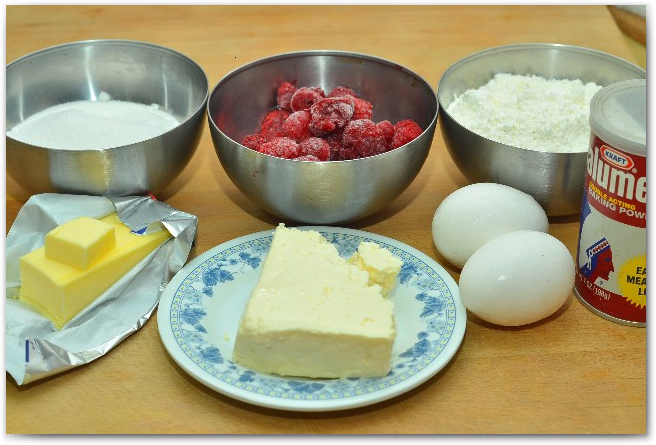 1. Preheat the oven to 170С. Beat butter and sugar, for 7-8 minutes.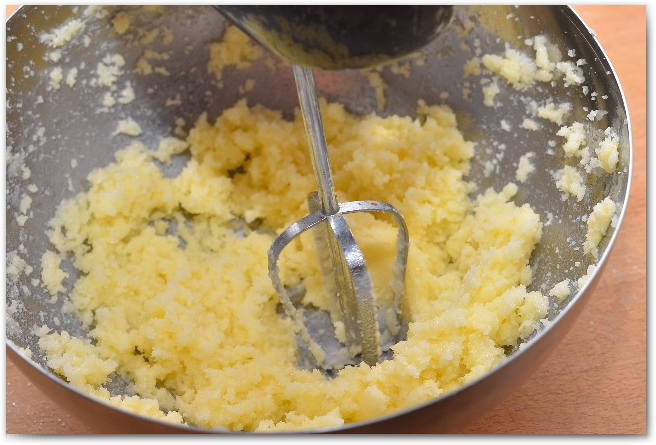 2. Add the cottage cheese. I pressed it through a sieve, because it was very firm. When you want  granulated cottage cheese, you just need to press it through a sieve.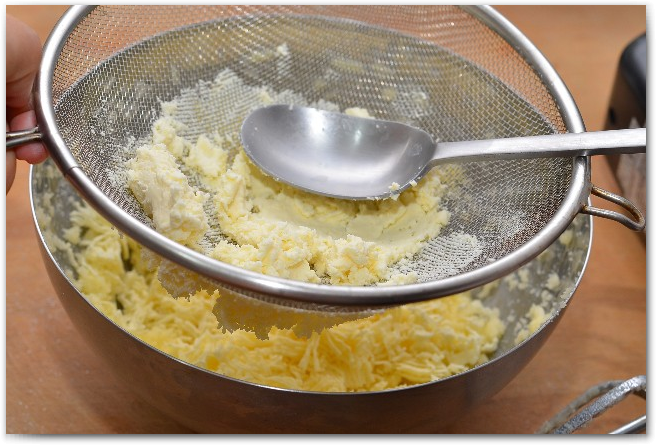 3. Beat mixture until it is a smooth mass.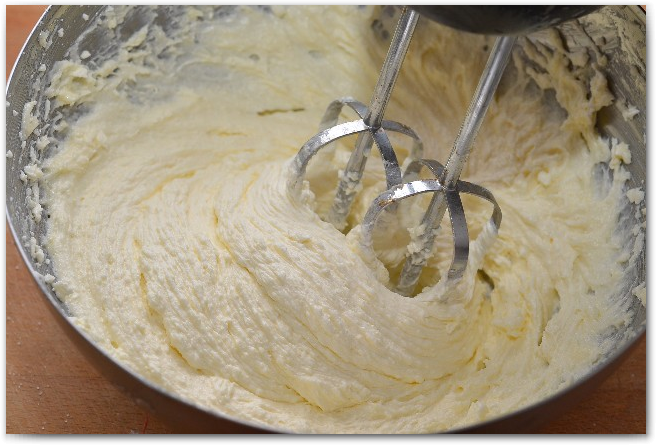 4. Add the eggs.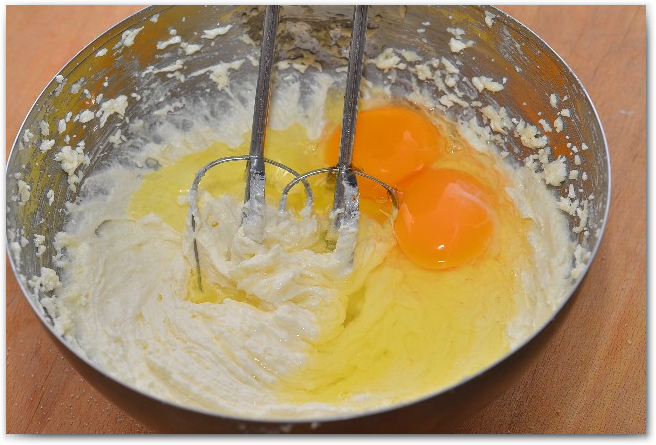 5. Beat well with mixer.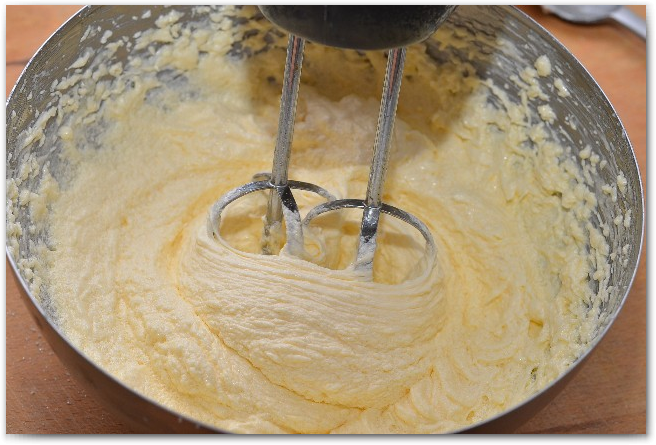 6. Sift flour and baking powder into bowl with mass.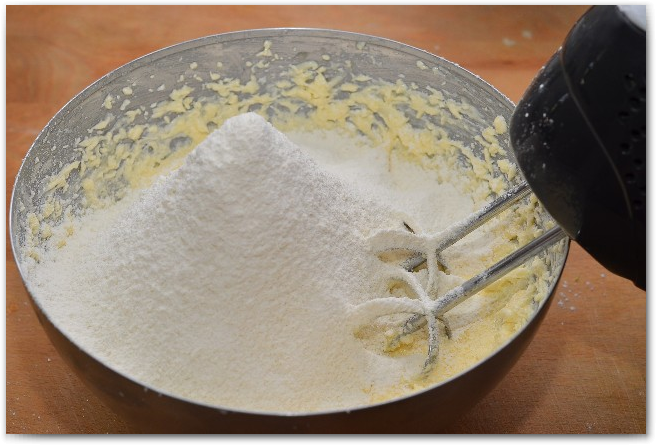 7. Stir well with mixer until smooth.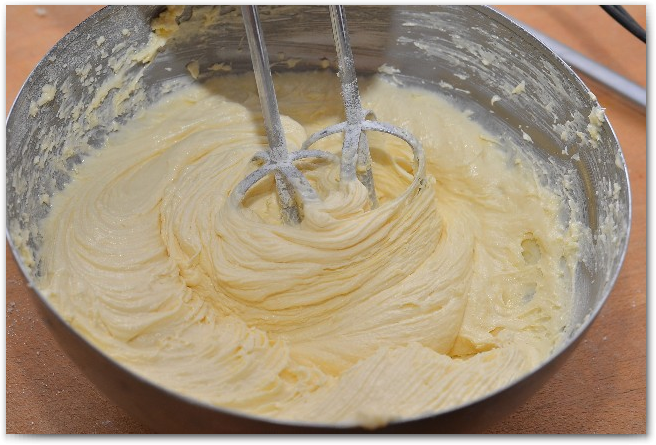 8. Carefully add the raspberries. It is better to use them when they're frozen hard, so that the juices don't flow. Mix very gently. Lubricate the cake tin with oil and sprinkle it with flour. Put the batter into the tin, bake for 50-60 minutes.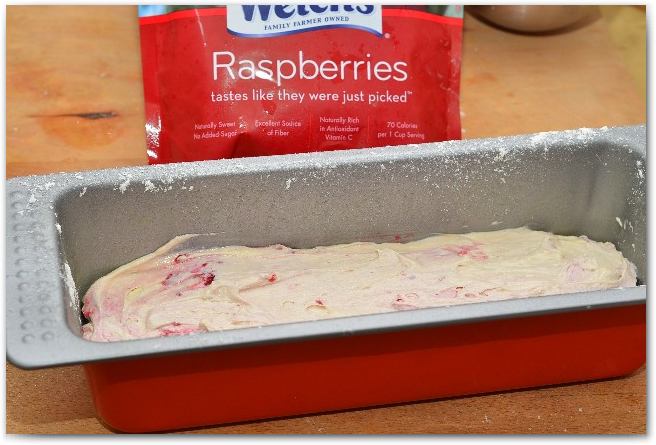 9. Take the baked cake out of the oven. Check with a match or a toothpick whether cake is done – it goes into the middle of the cake. Let the cake cool down.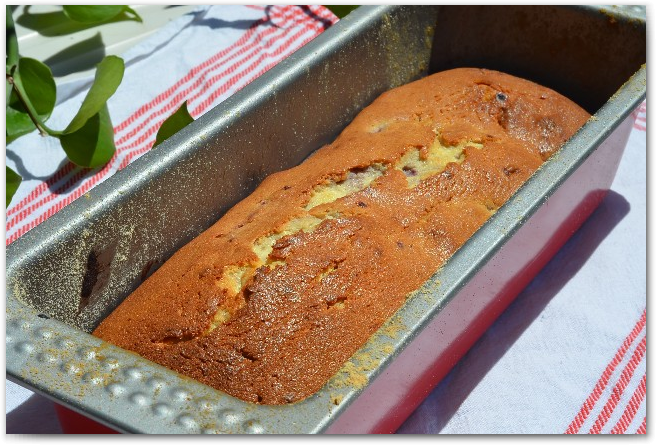 10. Sprinkle the cooled cake with powdered sugar.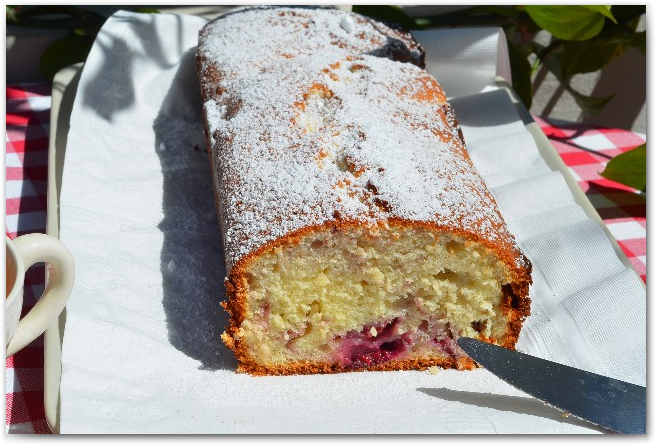 11. Cut the cake and invite your friends over for morning tea! I'm definitely going to bake this cake again, with different fillings, and possibly in a muffin tin for a change. This is another excellent recipe for my collection of baking with curd!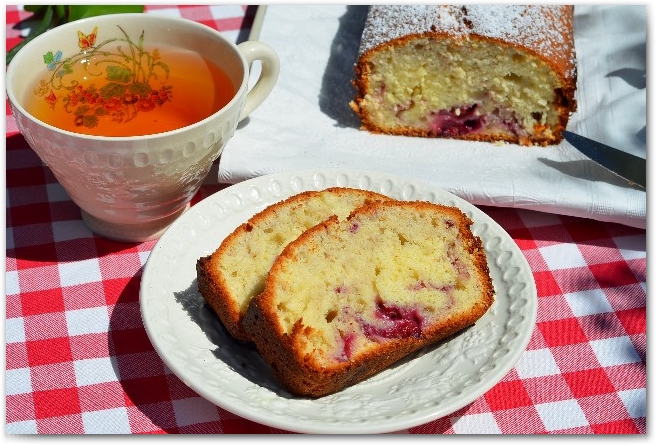 Bon Appetit!