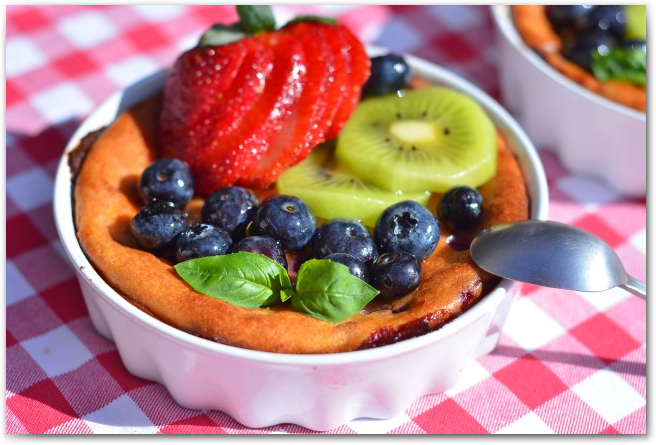 500g cottage cheese,
1 tsp vanilla essence,
6 tablespoons sugar,
1/4 cup flour,
200g yoghurt,
2 eggs,
200-300g berries,
Butter for greasing.
What could be easier than a cheese tart? Mix cheese, eggs, and sugar and you're done! And if you add some berries, it will be magical. This is a very simple recipe, that has more than likely been tested and tried by many. You can use any kind of curd, and frozen berries as well as fresh.
Ingredients: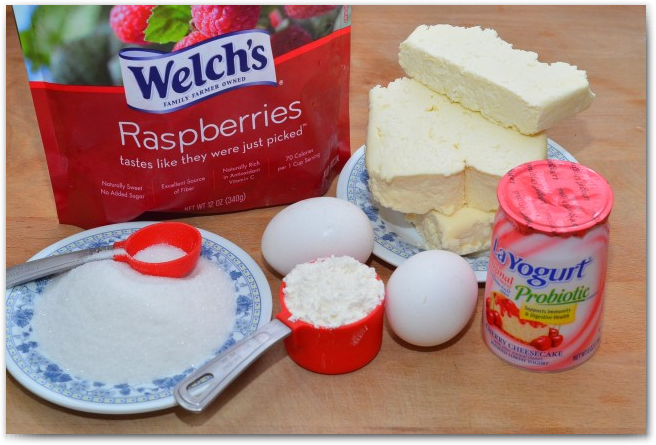 1. Preheat the oven to 180° C.  Beat cream cheese, eggs and sugar – it should be a smooth mass when finished.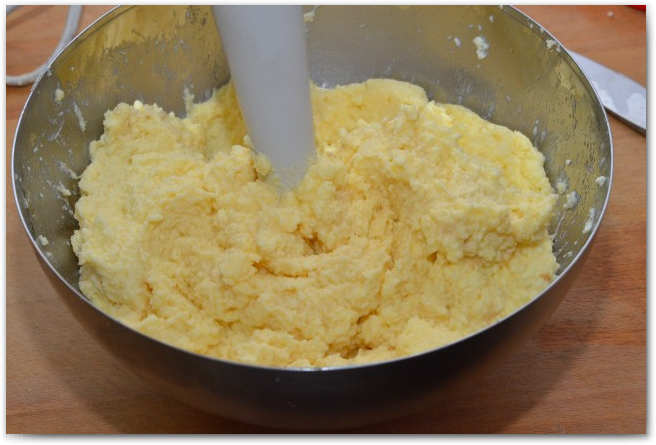 2. Add the yoghurt and vanilla essence, stir well. Add the flour, beat well again until smooth. The batter should expand.

3. Add the berries. Gently stir. I used raspberries which had thawed a little. It is better to use the frozen berries straight out of the freezer.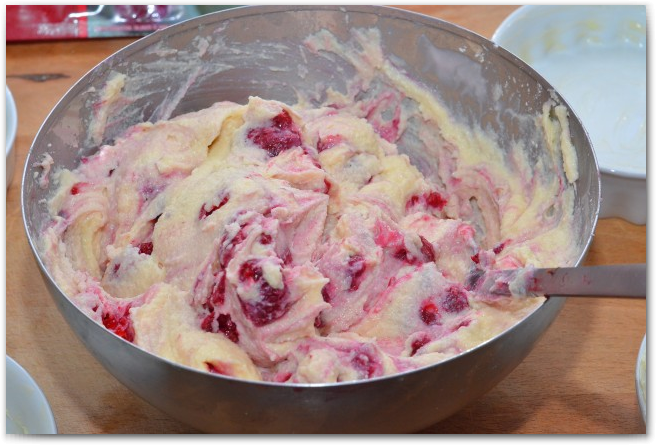 4. Grease molds with butter. Place batter in molds and bake for approximately 40 minutes, until the tarts are well browned.

5. Voila! The tarts are ready!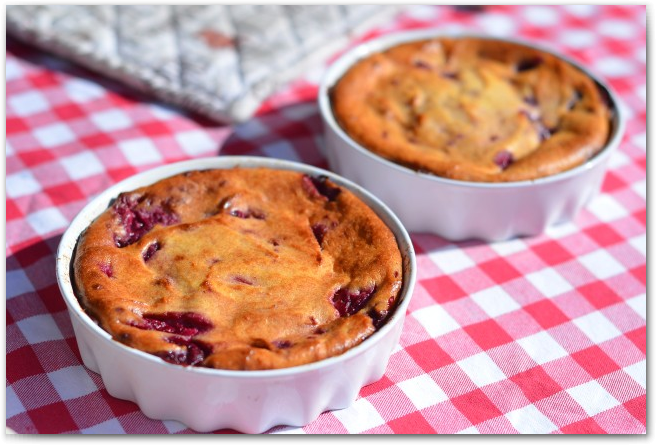 6. You can also decorate them with berries, which have been dipped into honey or maple syrup. I used syrup. The tarts turned out incredibly tasty, tender, elegant with a delicious flavor. I am sure that if your children do not like cottage cheese, in this form they will love it!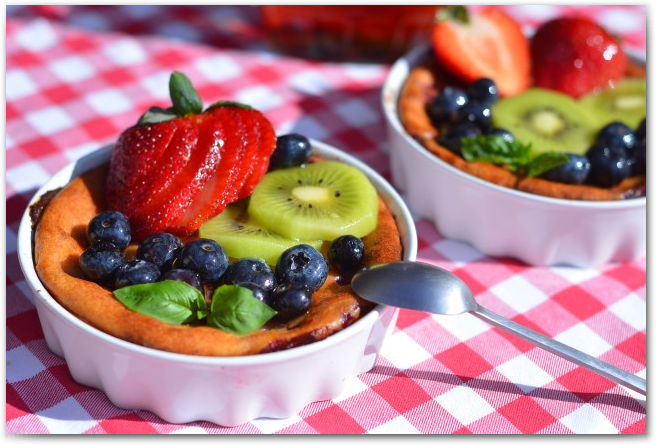 Bon Appetit!