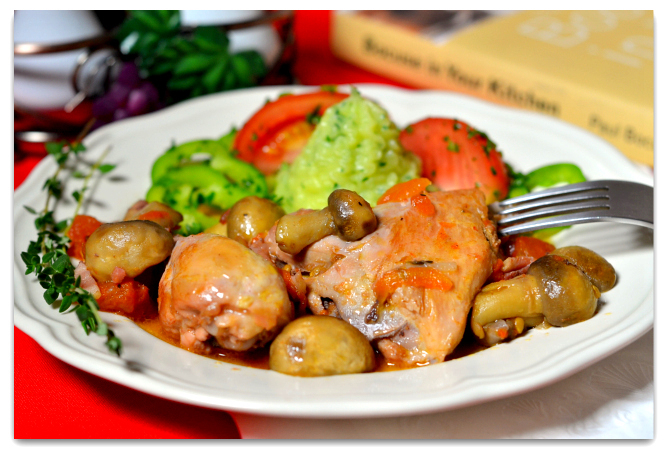 1.4kg chicken legs (or rabbit),
100g butter,
1 large onion (or 4 shallots),
2 cloves of garlic (unpeeled),
150g bacon,
450g tomatoes (around 5 tomatoes),
250g mushrooms,
120ml dry white wine (or red),
Bouquet garni:
2-3 sprigs of thyme,
2 sprigs of parsley,
1 bay leaf.
I found this wonderful recipe in Paul Bocuse's book, the original recipe being called "Rabbit au Lyon", but, as I do not eat rabbit, I've replaced this with chicken legs from very young chickens. The recipe is very simple, and the cooking only takes an hour. The result: A perfect home cooked meal, with very tender chicken in a fragrant tomato sauce.
Ingredients: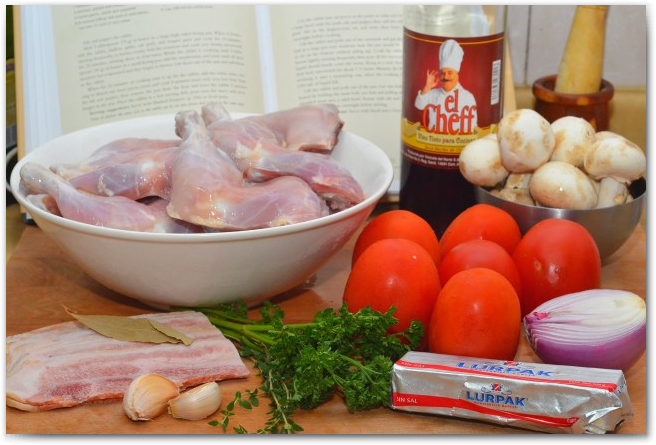 1. Wash tomatoes. Cut a cross in the tomato skins and fill their container with boiling water for several minutes.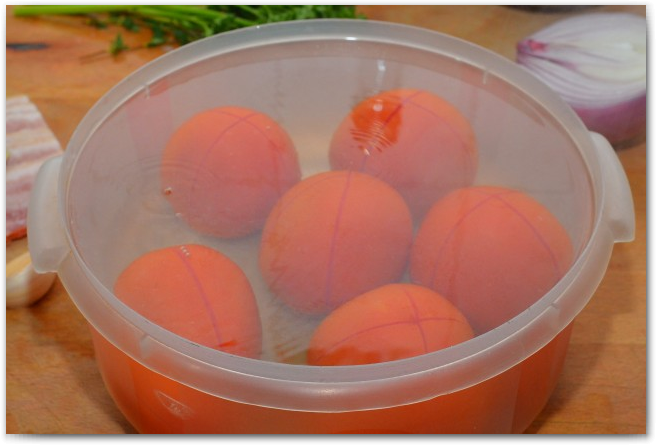 2. Take the tomatoes out with a spoon, one by one, and carefully remove the skin. If the tomatoes are soaked in the boiling water for long enough, the skin will come off effortlessly.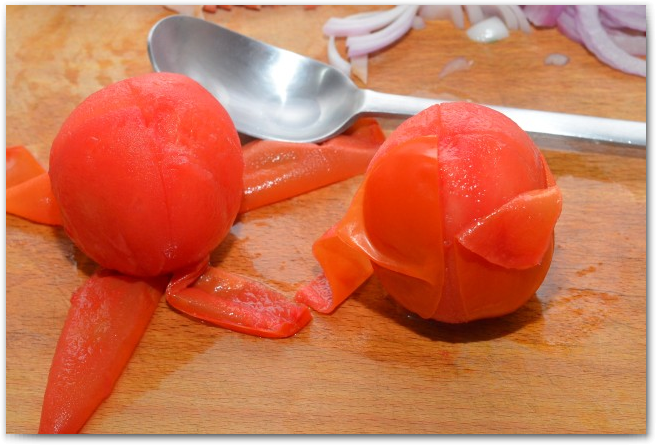 3. Cut the tomatoes into large pieces.

4. Slice the bacon and onion.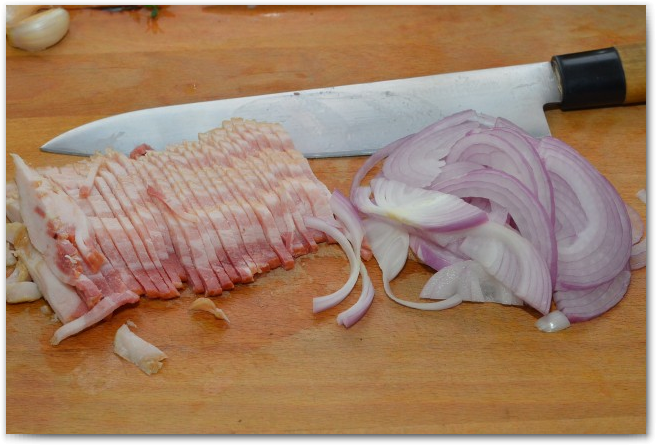 5. Make the bouquet garni.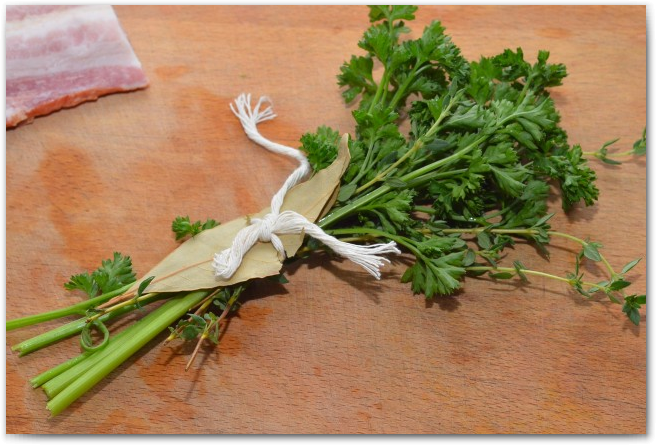 6. In a frying pan with high edges and a thick bottom, melt 70g of the butter.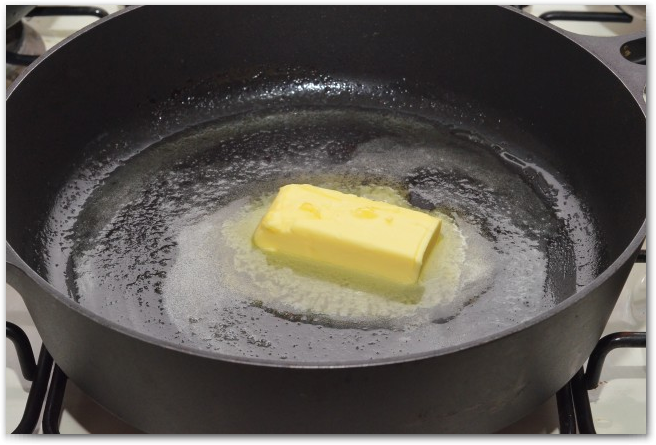 7. After cutting the chicken legs in half, put them in the frying pan, followed by the onions, bacon, garlic, and bouquet garni. If you're using rabbit, cut into approx. 10 pieces. Fry over high heat for about 10 minutes or until meat is well browned. Stir frequently.

8. Add the tomatoes, salt, and pepper, mix well and simmer uncovered over low heat for 25 minutes.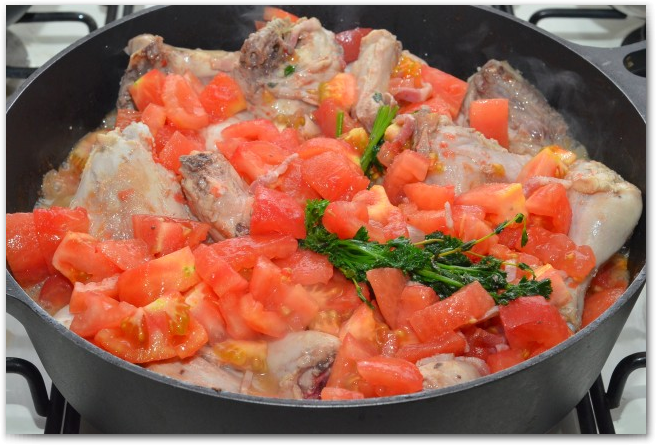 9. While the meat is stewing, attend to the mushrooms. Clean, and cut in halves.

10. In a small frying pan melt the remaining 30g of butter over high heat and fry the mushrooms.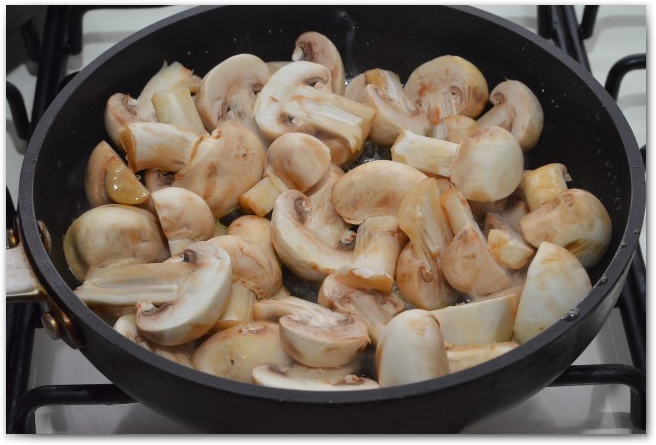 11. Fry until almost all the moisture evaporates and the mushrooms are a delicious golden color.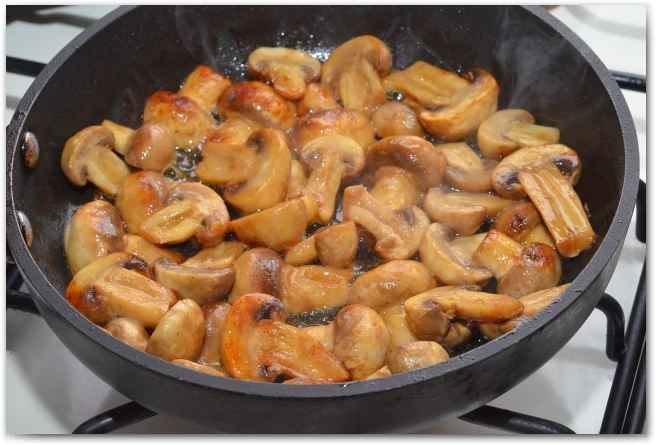 12. Add the mushrooms to the meat and mix well. Continue to simmer.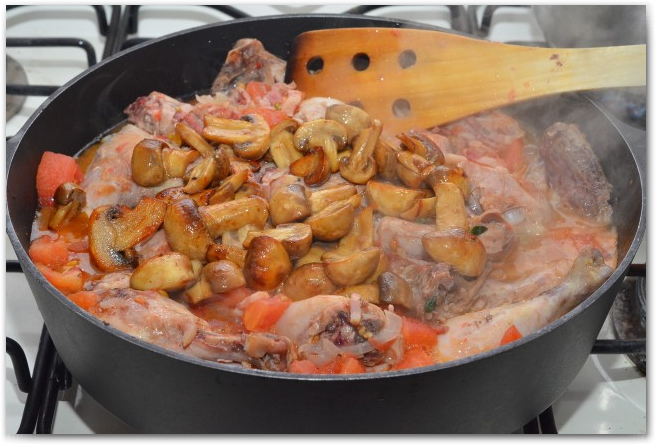 13. When this delicious mix has been cooking for 25 minutes, add the wine and stir well. Add the salt and pepper.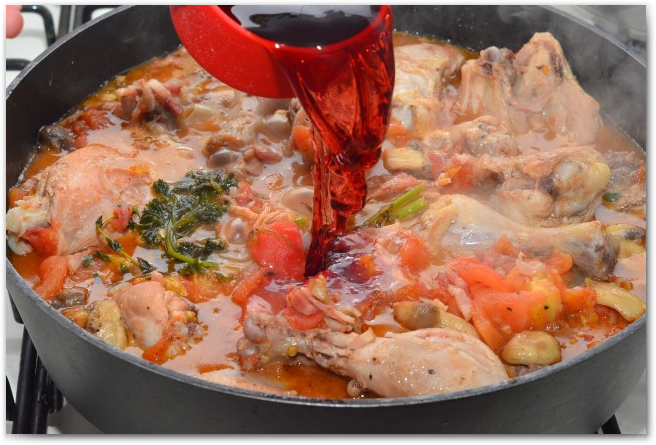 14. Simmer over low heat for 8 minutes with the lid on. Then, remove from heat and stand for 5 minutes, making sure you leave the lid on.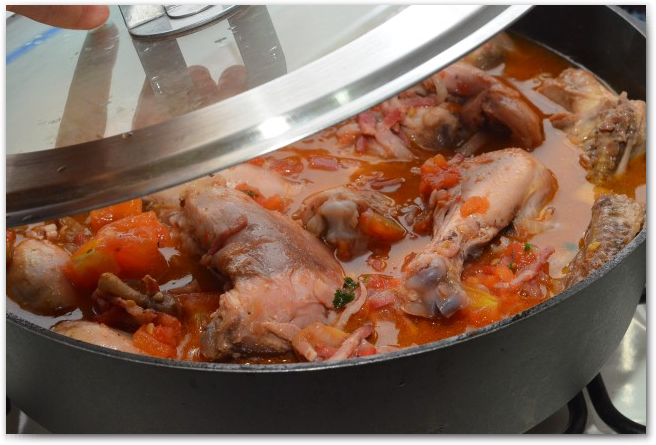 15. Voila! Legs au Lyon are ready! Paul Bocuse recommends serving this dish with fresh pasta or mashed potatoes, pouring and sprinkling the sauce and garnish on the meat. I had mashed potato with parsley and lettuce.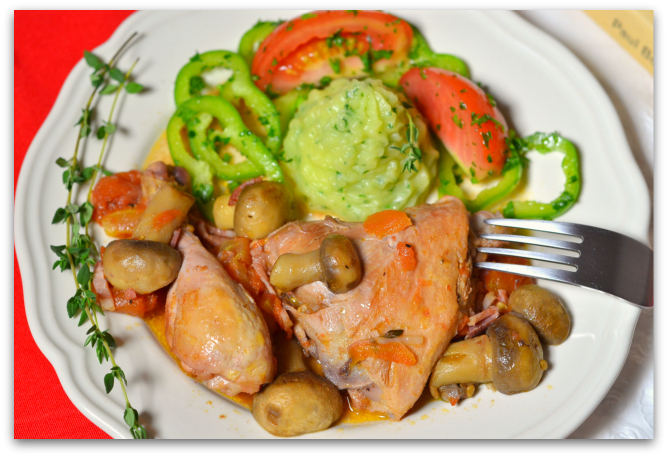 Bon Appetit!