1kg chicken,
4-5 stalks of celery,
Spring onions,
300g mango (papaya, melon, pear, etc.),
250g mayonnaise,
300g grapes.
Browsing my favorite cook book "On Cooking", I stumbled upon the recipe for this salad (p. 886). Having carefully considered all the ingredients, mentally mixing them, I thought that it must be incredibly delicious. I decided to try it out the next day. And I was not mistaken, the salad was even better than I imagined. The combination of chicken and vegetables could not leave anybody indifferent. I just replaced the mango with papaya, which can in turn be replaced with a soft, sweet melon, a pear, or any other soft and sweet fruit.
Ingredients: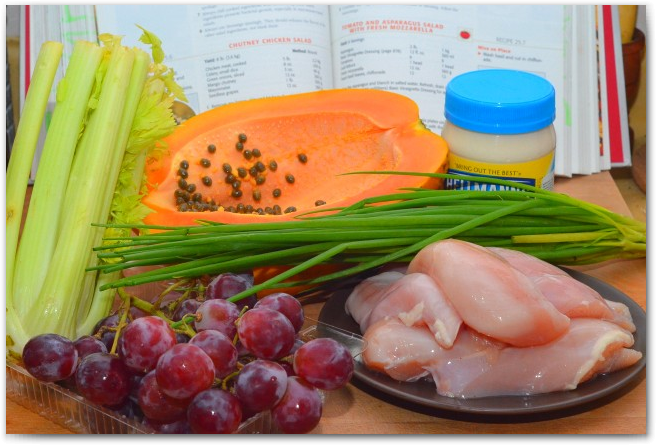 1.Fill a pot with cold water, salt, and the chicken, put it on the stove with the heat on high. The chicken fillets will be ready about 20 minutes after the water boils. Lay them out to cool.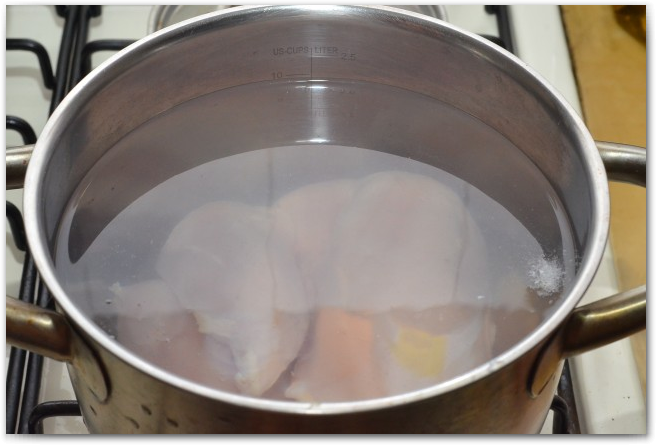 2. Wash spring onion, celery and grapes, and remove the seeds and skin from the papaya.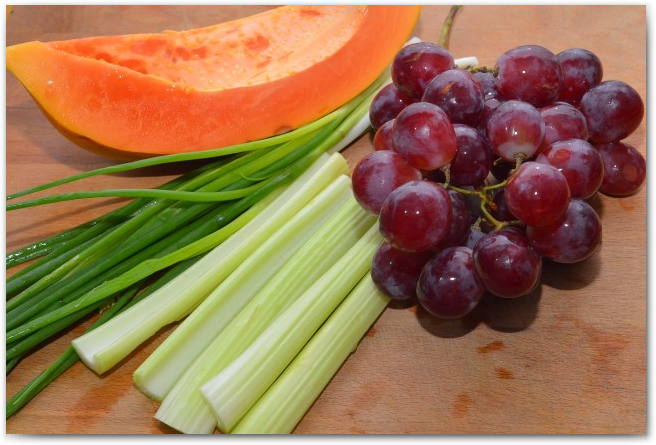 3. Finely chop the celery. I love them small, but you can slice them thicker, to your taste.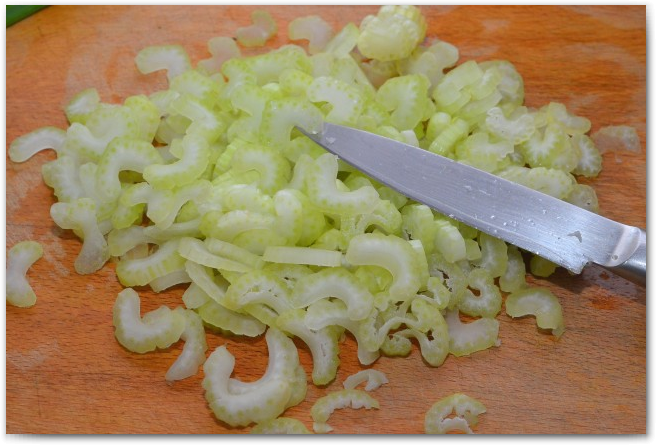 4. Chop up the spring onions.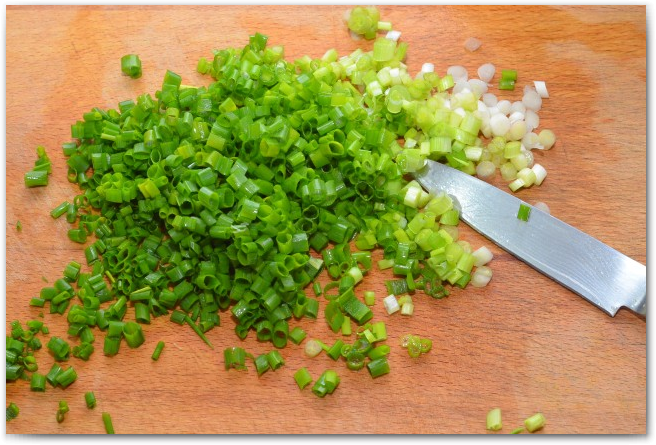 5. Cut the papaya into cubes.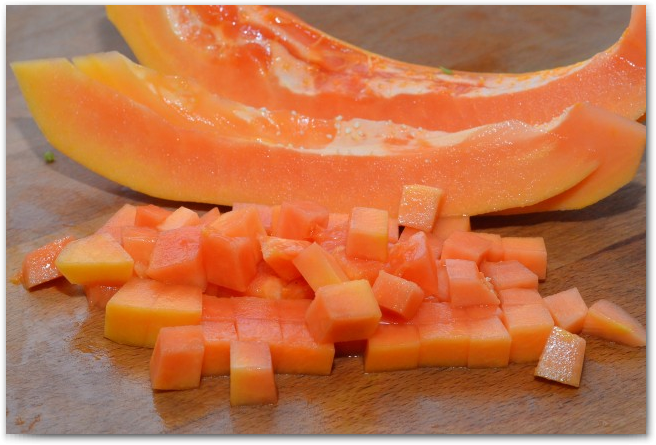 6. Put all of this into a deep salad bowl.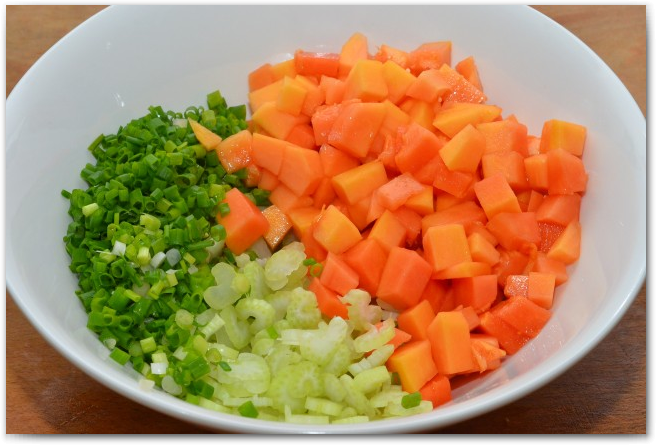 7. Cut grapes into half and remove any seeds present with a sharp knife. Place them on a separate dish.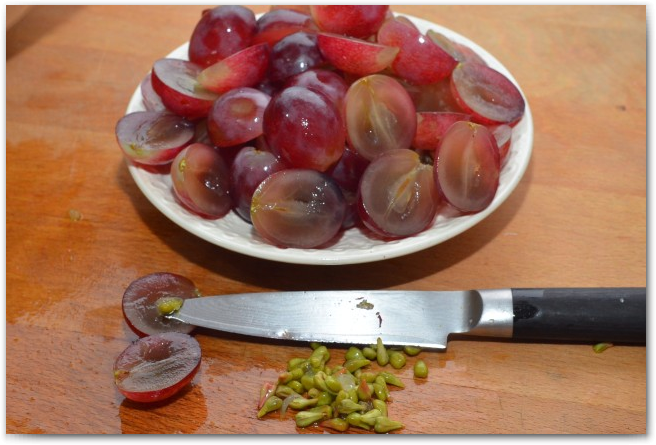 8. Cut the cooled fillet into fairly large pieces, approximately 1.5-2cm.

9. Gently mix the onion celery and papaya. Add the mayonnaise and mix well again. I used a light mayonnaise, the conventional mayonnaise is too heavy in my opinion.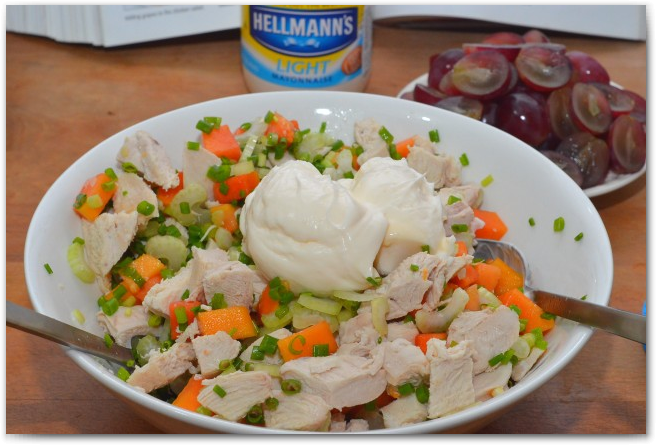 10. Finally add the grapes to the salad and mix gently.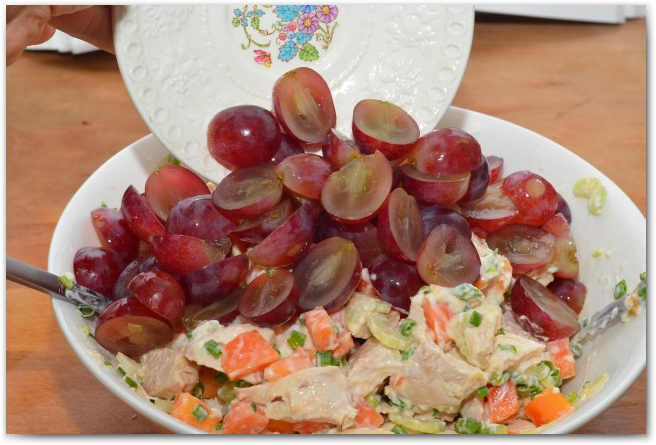 11. Voila! The delicious salad is ready. I like to combine meat with something sweet, in this case fruit. This salad can be served as a side dish, but I like it better as an independent and perfectly charming dish, because it has everything you need: meat, fruit, and vegetables. You can endlessly improvise, and substitute ingredients with this salad, including the dressing itself. This salad has conquered my heart (and my stomach), and I trust you will enjoy it as well.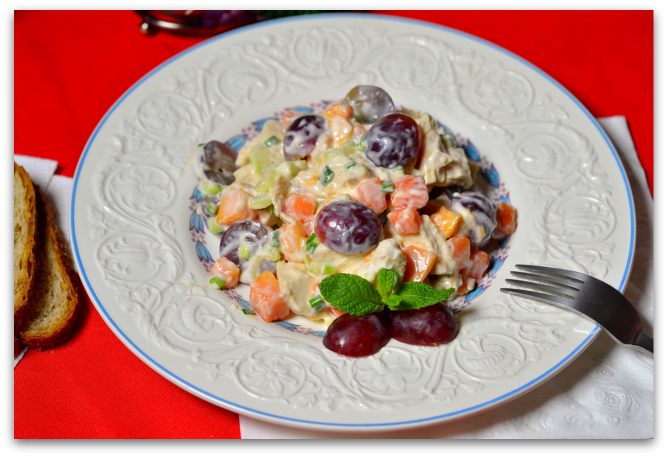 Bon Appetit!