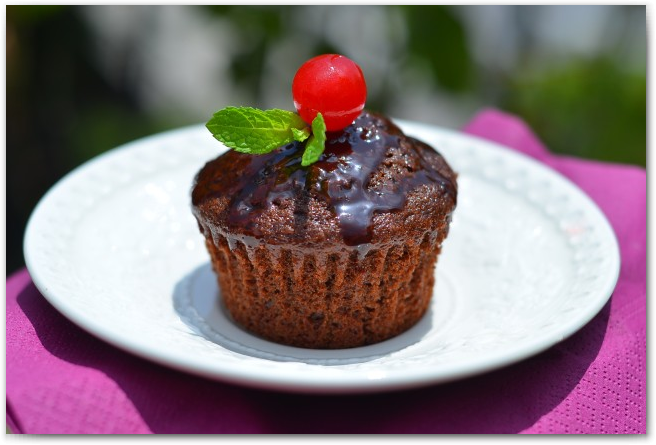 1/3 cup unsweetened cocoa powder,
1/4 cup hot water,
1 cup flour,
1/2 tsp baking powder,
1/2 tsp baking soda,
1/4 tsp salt,
1 tsp cinnamon,
1/2 tsp nutmeg,
1 tsp orange zest,
pinch of cayenne pepper,
115g unsalted butter,
1/2 cup sugar,
1 large egg at room temperature,
2 tsp vanilla essence,
1/3 cup of natural yoghurt, room temperature.
This moist, airy, rich chocolate dessert first appeared in 1902 in the book "Mrs. Rorer's New Cook Book" by Sarah Rohrer. Since then this cake has captured hearts across America. I, in turn, changed the recipe slightly by adding a few spices: cinnamon, nutmeg, cayenne pepper and a teaspoon of orange zest. I also changed my mind about doing a one-piece cake, and made cupcakes instead.
Ingredients: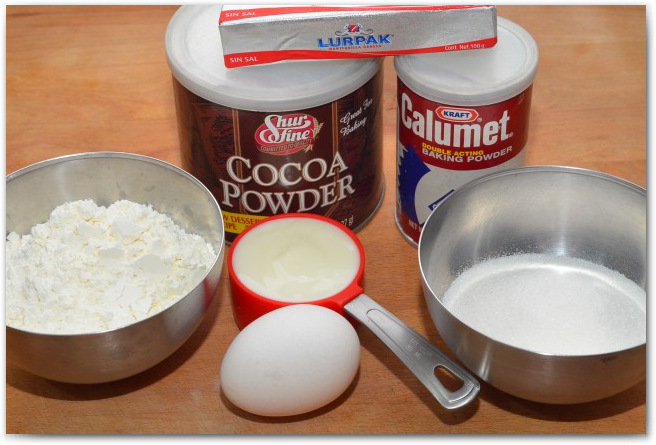 1. Preheat the oven to 180°C.
Sift flour, baking powder, baking soda, nutmeg, cinnamon, cayenne pepper and salt into a bowl. Add the orange zest, stir, and put aside.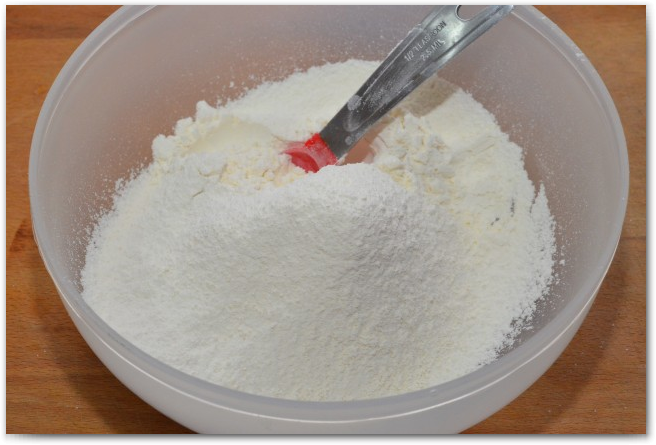 2. Pour the cocoa powder and the hot water into a separate medium-sized bowl, stir until no lumps remain.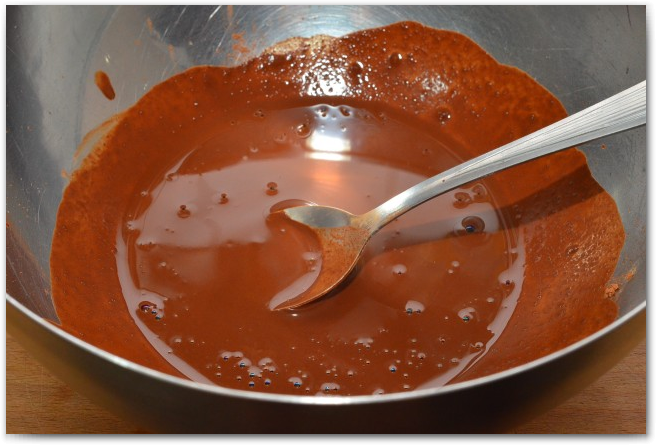 3. In a small saucepan over low heat, melt the butter and sugar. You can play with the amount of sugar you use. If you like your desserts quite sweet, use 3/4 cup sugar.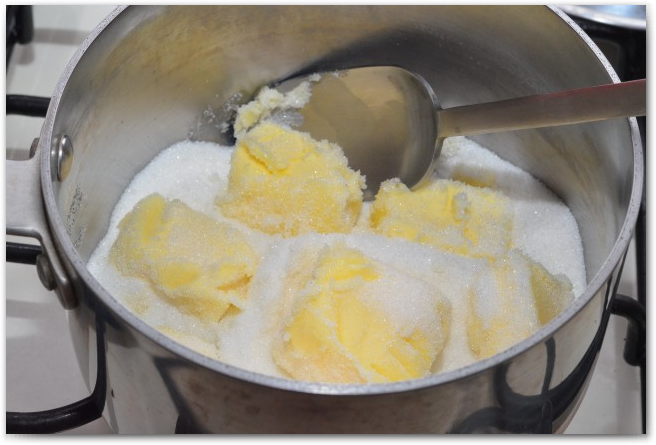 4. Keep stirring until the butter has melted and the mixture is thick and smooth.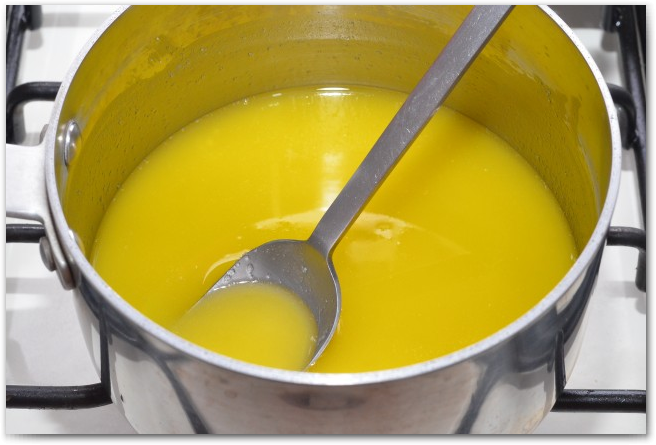 5. Pour the hot mixture into a cold dish, such as a measuring cup and mix with a mixer at the slowest speed for 4-5 minutes, until cool.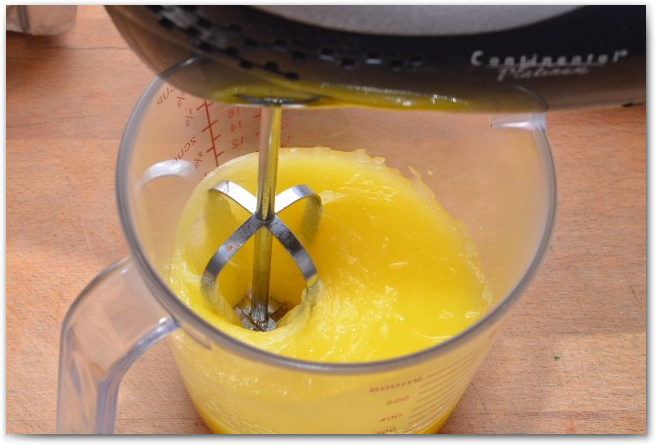 6. Add a lightly beaten egg. Continue stirring with your mixer on slow speed until smooth.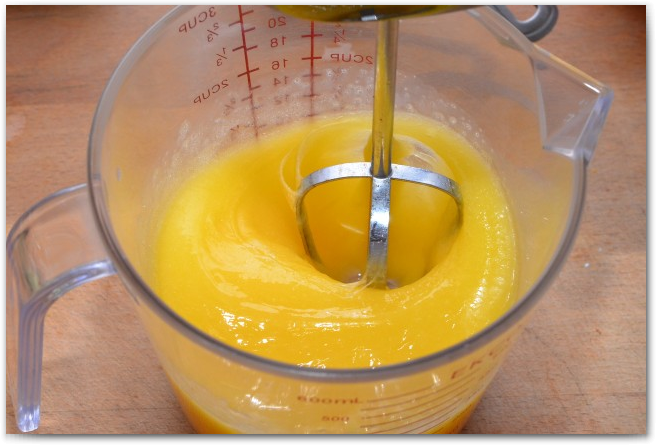 7. Pour this mixture into your cocoa mixture and add vanilla essence. Mix well with mixer.

8. Add half the flour mixture. Beat well with a mixer or a fork. Add the yoghurt and beat well again.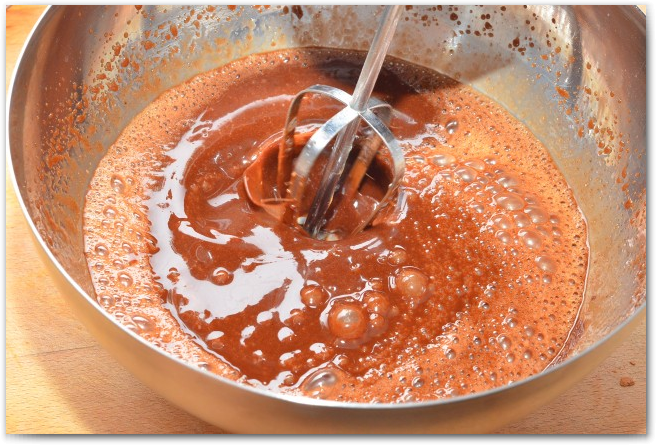 9. Add the remaining flour.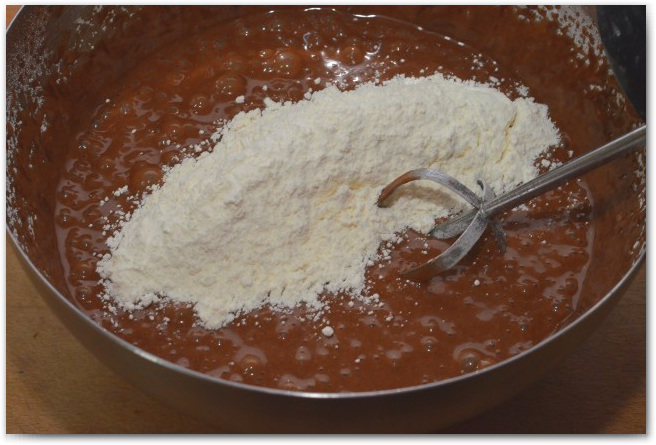 10. After your final mix, your dough should be smooth and without lumps.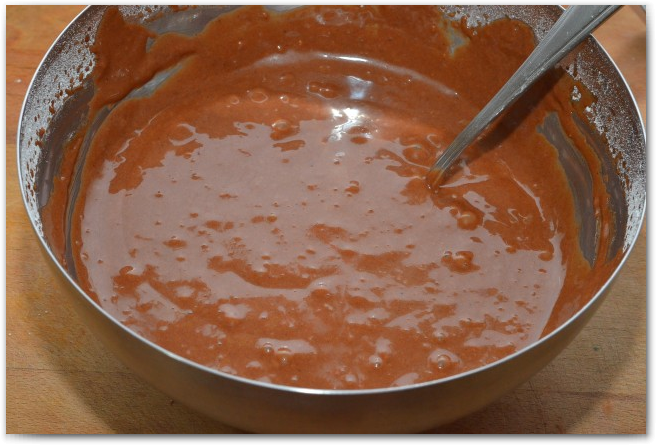 11. Place your paper muffin cases into the muffin tins.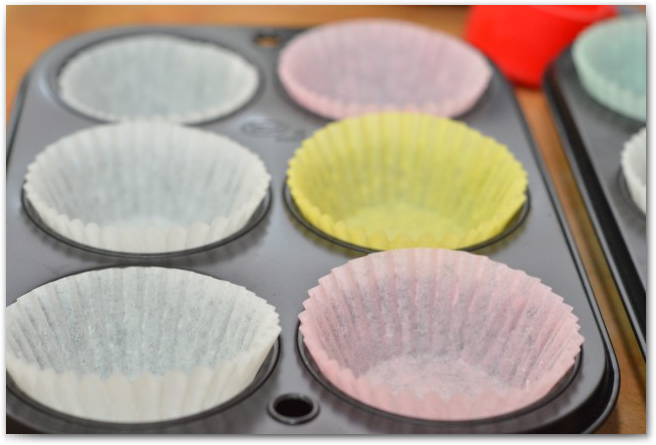 12. Fill with batter – they should be three quarters full. Bake for 15-20 minutes.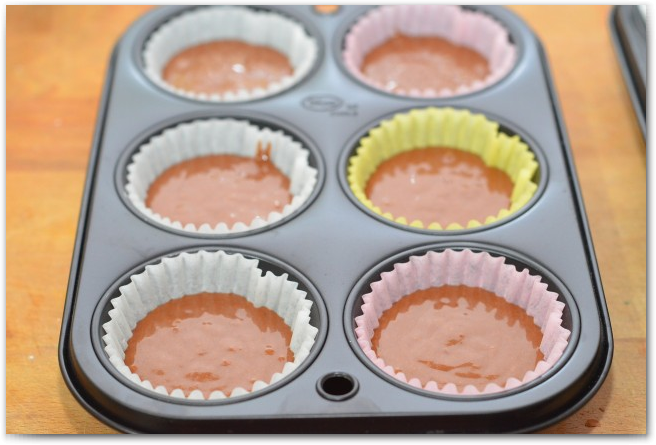 13. My cupcakes were finished in exactly 15 minutes. It was very interesting to watch them rise, they grew up right before my eyes, like mushrooms. 🙂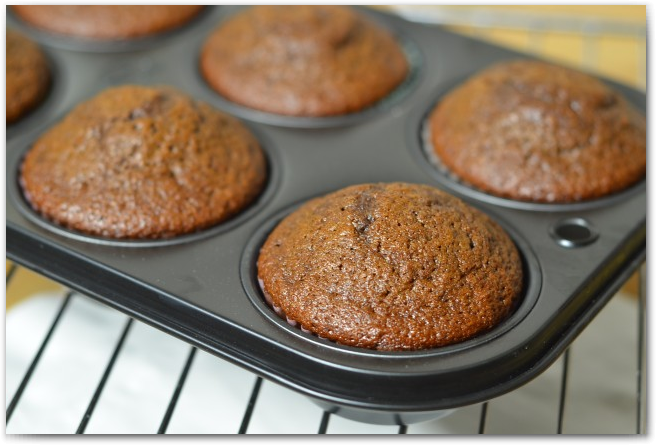 14. Remove the cupcakes from the oven, let them stand for several minutes, and shift them to the grid to cool.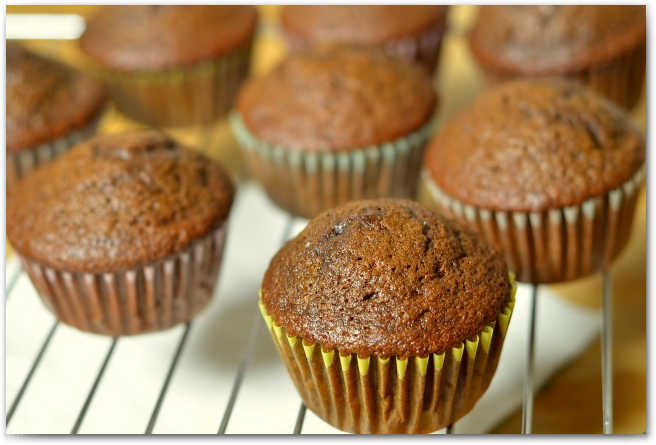 15. Usually, the devil cupcakes are decorated with chocolate cream icing, ganache, but I used chocolate syrup. I just poured it onto the cake, too, it turned out very tasty!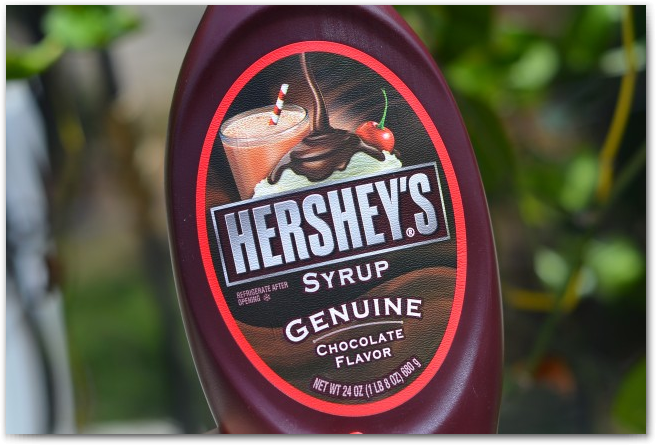 16. Believe me, these cupcakes are divine! The spices are the highlight, made brighter and more expressive by the taste of chocolate, and the orange peel added a citrus, but at the same time very sweet note. After tasting a piece of this soft, slightly moist, delicious chocolate cupcake I suddenly realized why this cake is called the Devil. So devilishly seductive, to resist such a temptation is simply impossible, even at two o'clock in the morning. These cupcakes have made it to the top of my list of favorite desserts.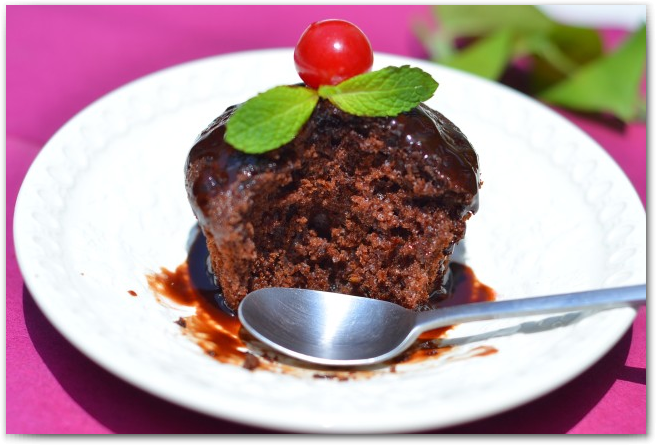 Bon Appetit!