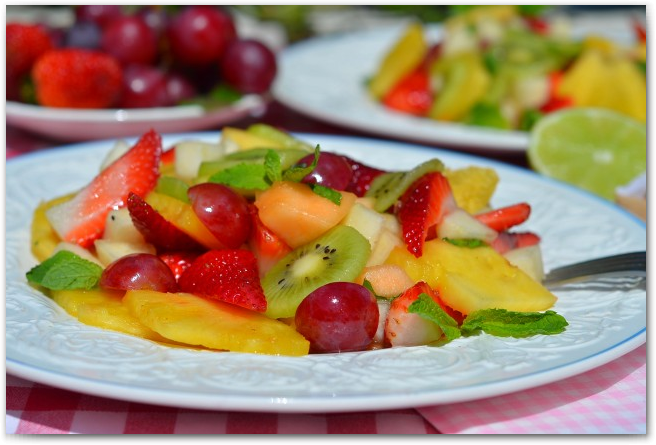 2 sweet pears,
half a pineapple,
300g grapes,
300g strawberries,
3-4 kiwis,
200g melon,
8-10 mint leaves,
1 lime (or lemon),
60ml honey.
I found this very fun fruit pleasure in Paul Bocuse's book. A good thing about this recipe is the fact that all fruits are interchangeable. For example, you can easily add grapefruit, oranges, peaches and tangerines here. If you want the salad to be more filling, you can add a banana at the very end. You can also add 3 tablespoons of fruit or plain brandy to the salad dressing, you do this when adding the lemon.
Ingredients: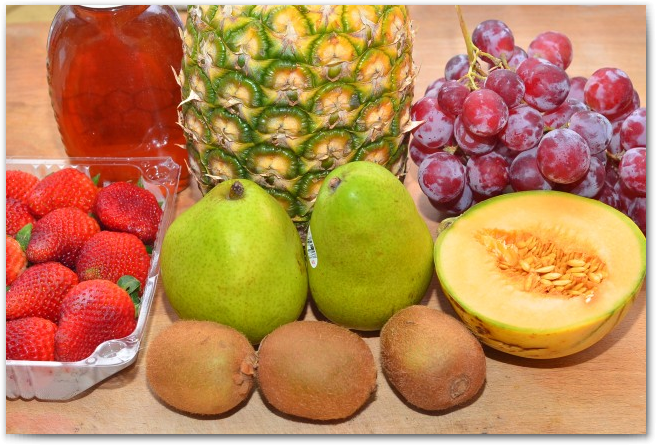 1. Cut all the fruit into cubes or slices, whichever you prefer. I cut the pear into cubes, the strawberries into quarters, the grapes into half and removed the seeds, and the pineapple and the kiwi into thin slices. Chop the mint finely. Mix all this together in a large bowl, and pour in the lemon juice (at this point you can add the brandy). Add honey and stir well. This salad tastes better when all fruits come straight from the fridge, cold.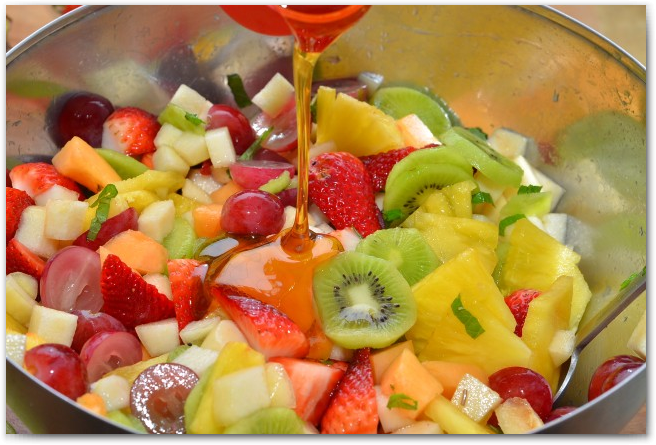 2.Voila! The fruit is ready to enjoy! Paul Bocuse suggests serving this salad with almond biscuits. I had easter cake with it which was very tasty!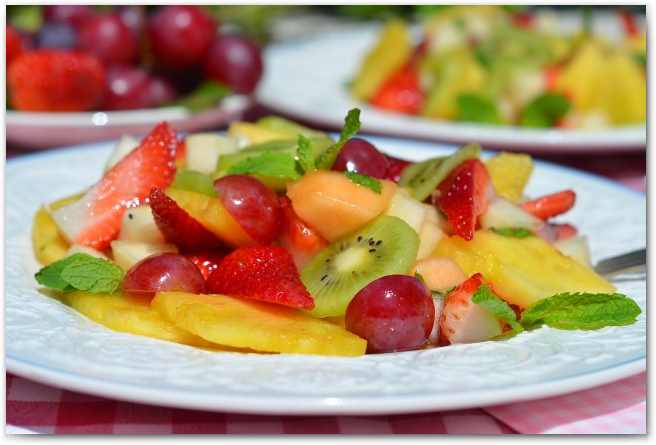 Bon Appetit!