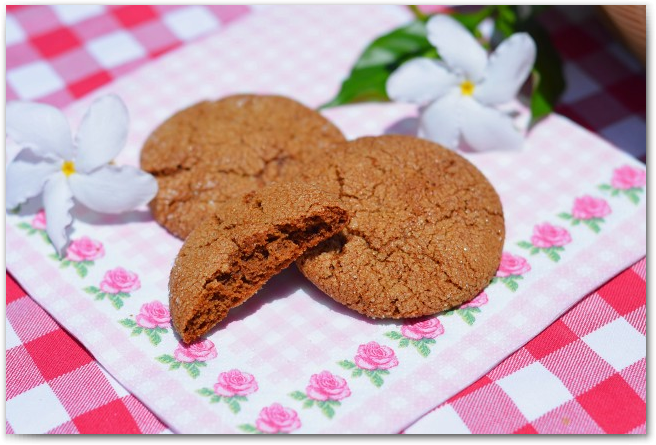 1 cup = 250ml,
1/4 cup (55g) unsalted butter, room temperature,
3/4 cup sugar,
1 medium egg,
1/4 cup molasses,
2 tsp white wine vinegar,
2 cups flour
1+1/2 tsp baking soda,
1/2 tsp ground ginger,
pinch of cinnamon,
pinch of garlic powder,
pinch of cardamon.
I found this recipe in "Le Cordon blue "Cookies"". The book says: "As soon as the cookies leave the oven, their elegant and spicy flavor will test you will power. It will be difficult to wait until they have cooled, and become crunchy and crispy, as they should be."
Ingredients: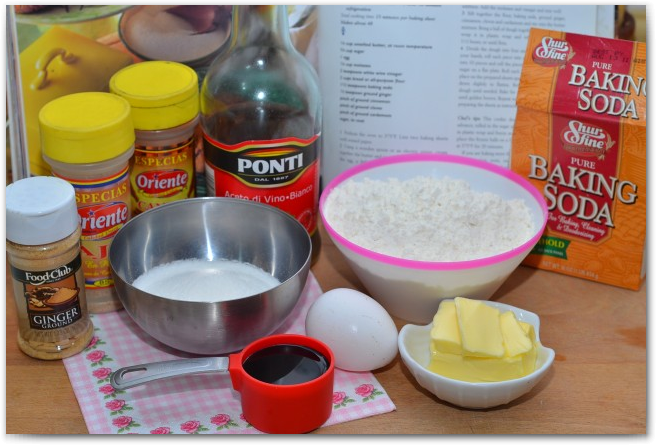 1. Beat butter and sugar until the mixture is light and airy.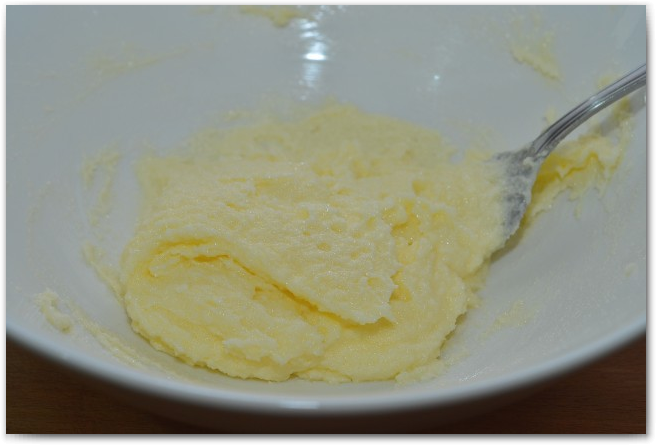 2. Add half a lightly beaten egg, stir well, then add the other half and mix again.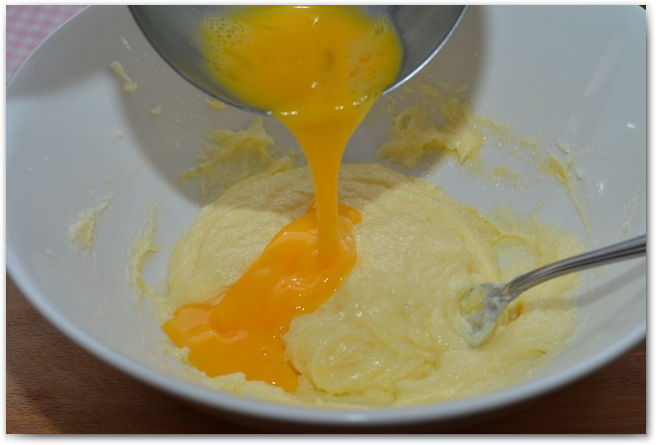 3. Add the molasses and the vinegar.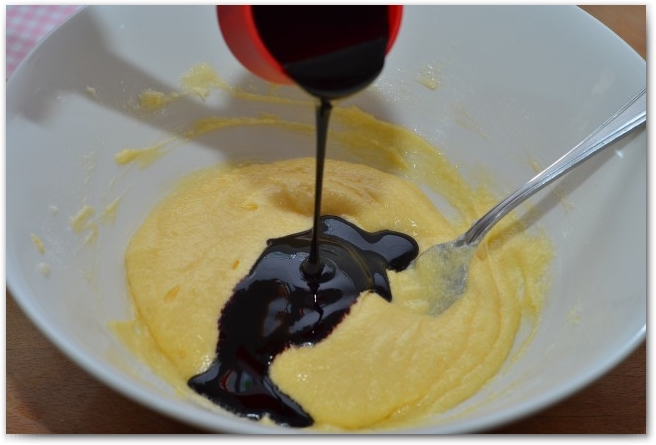 4. Mix well until smooth. Put aside for now.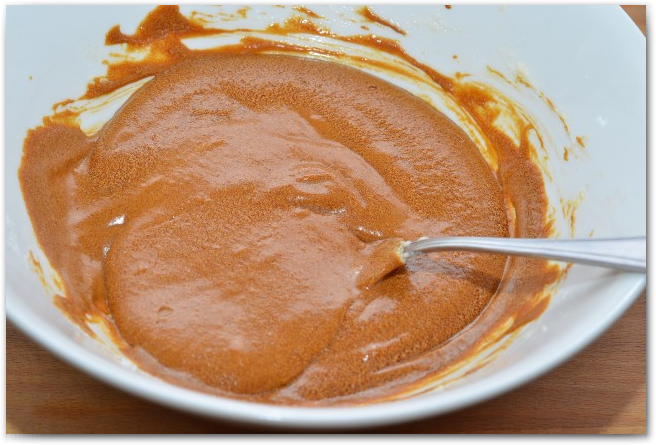 5. In a separate bowl sift flour, baking soda, ginger, cinnamon and cardamon.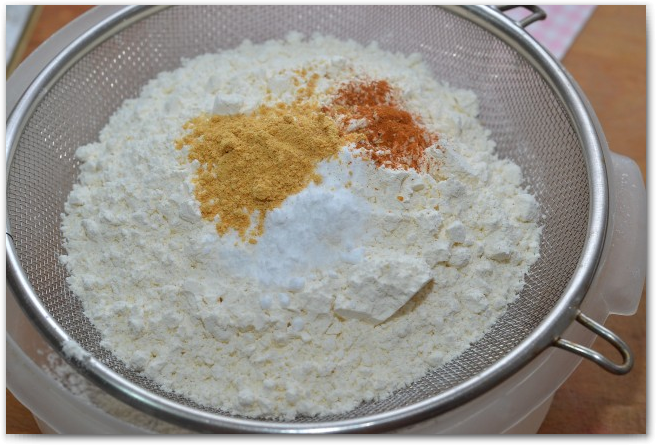 6. Add half the flour mixture to the oil, mix well, then add other half and mix well again.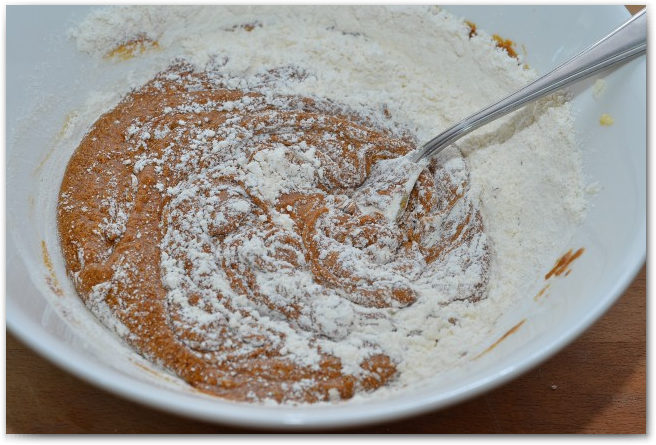 7. Now fold the dough completely.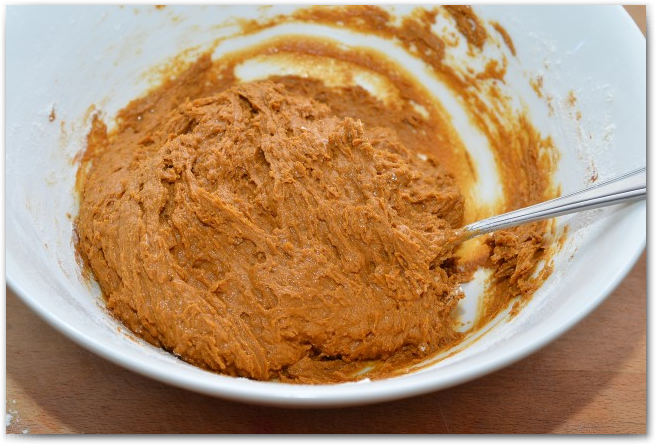 8. Since the dough is not cool and will stick to the hands, slightly moisten your hands with water. In rapid movements roll the dough into a ball and stick it into a pre-made cling-wrap bag. Place in the refrigerator for at least half an hour. I usually prepare my dough in the evenings, and leave it in the fridge all night, to be able to just get it out of the fridge in the morning and bake my cookies.

9. Thus, the dough is ready. Pre-heat the oven to 180° C. Line the baking tray with baking paper. Cut ball of dough into 4 pieces. Roll each piece into little rolls and cut each roll into 10 pieces.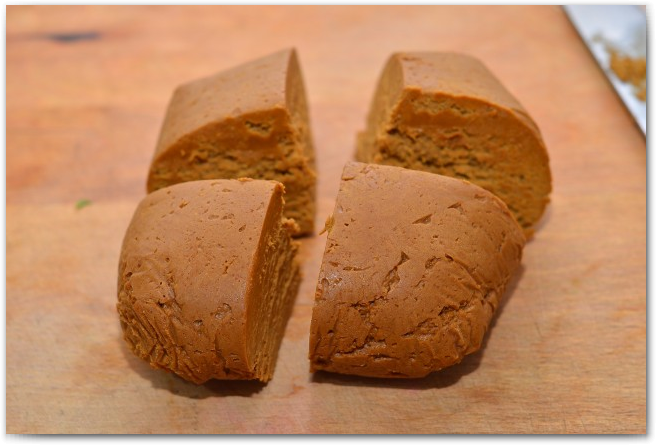 10. Each small piece is rolled into little balls and dipped in the sugar. While making the balls, it is best to keep the rest of the dough in the refrigerator.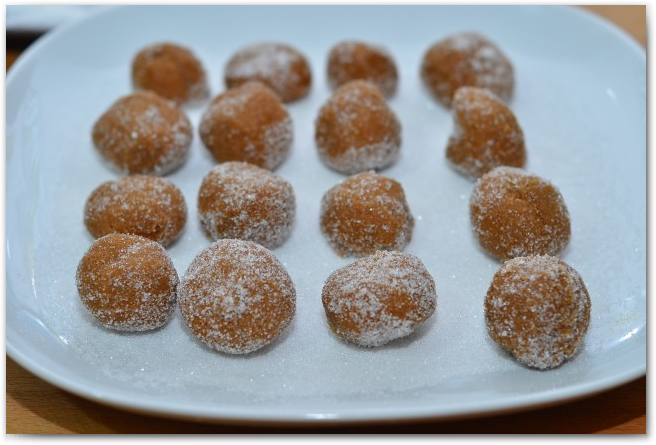 11. Put the balls on your baking tray and gently press down on top of them. Bake for 10-15 minutes.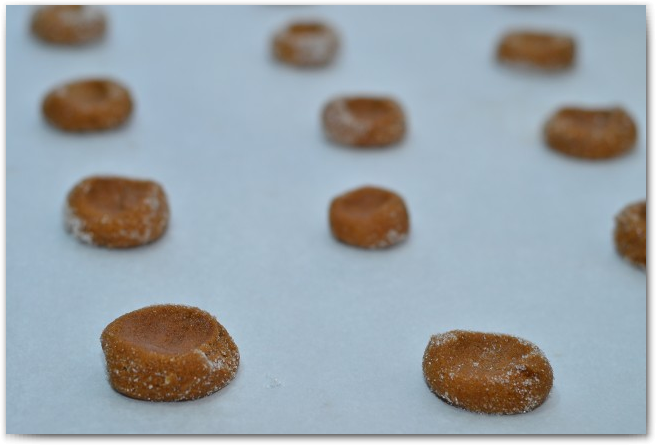 12. Shift the finished cookies onto an oven rack with a wide knife or a spatula.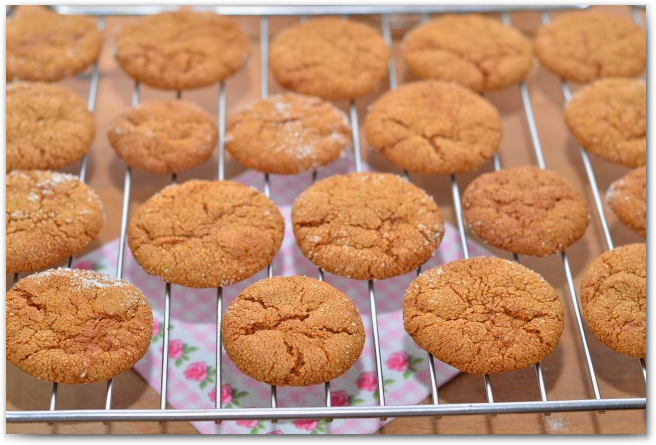 13. I must say that from such a small amount of ingredients I created 40 excellent cookies. To ensure cookies remain crunchy, they must be stored in an air-tight container. However, I like my cookies softer. I liked the recipe very much, it's perfect. Even my first batch turned out some beautiful and well-made cookies. The taste is really delicious and spicy, but in moderation, as it should be.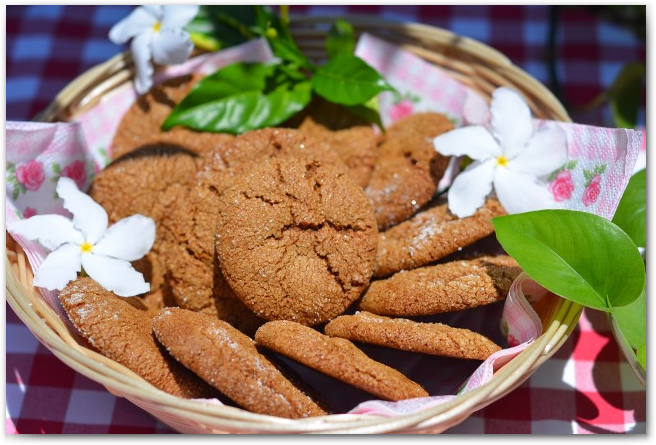 Bon Appetit!