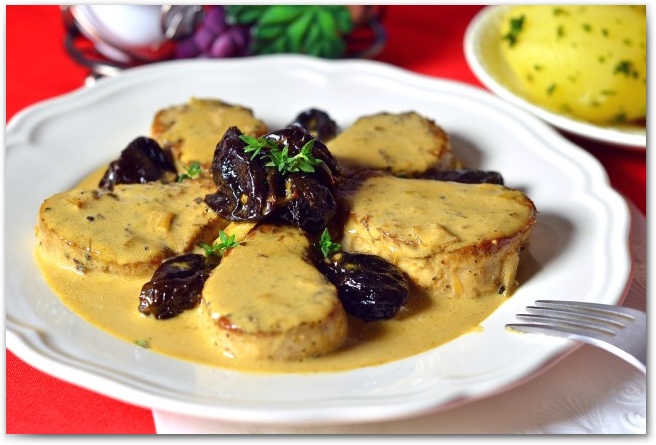 Cooking time 1 hour 30 min.,
serves 6:
2 pieces of good pork tenderloin, each weighing 600-700g,
1 tablespoon olive oil,
3 tablespoons unsalted butter,
1 onion,
1 carrot,
1 sprig fresh thyme,
1 bay leaf,
1 cup white wine (cup=250ml),
1 cup beef broth,
1 cup cream,
1 cup pitted prunes.
This recipe is from the book "Le Cordon blue "Regional French"". This is a simplified version of the classic French cuisine recipe Roti de porc aux pruneaux. If following the classic recipe you would prepare the meat entirely, then cut into 6-7 small pieces. This revised way the cooking time is much reduced, and the meat becomes a lot more tender.
Ingredients:

1. Cut off all fat from the meat. Put the meat scraps aside.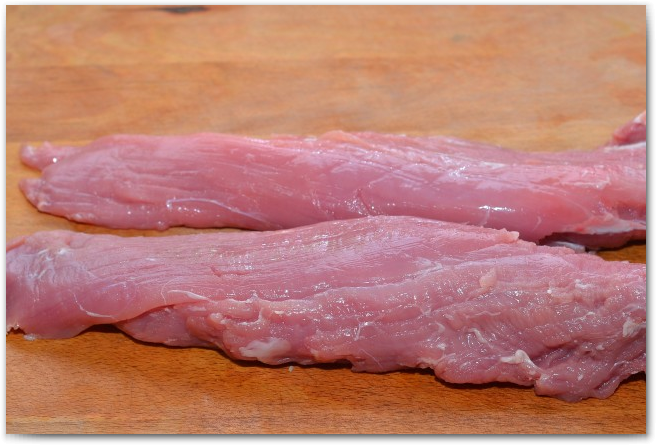 2. Cut the meat into slices 2.5cm (1 inch) thick. You should get around 6-7 slices out of each piece.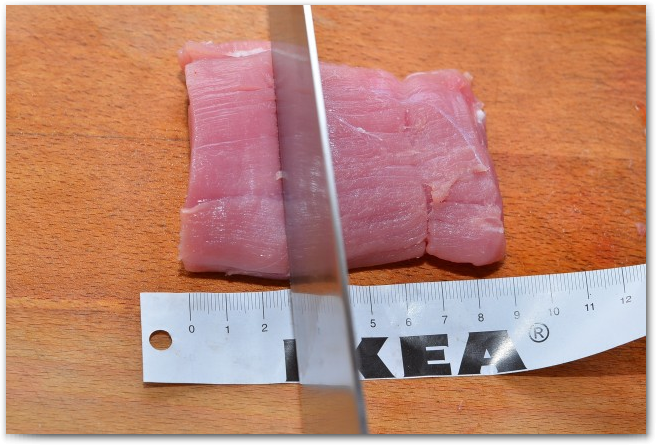 3. Salt and pepper.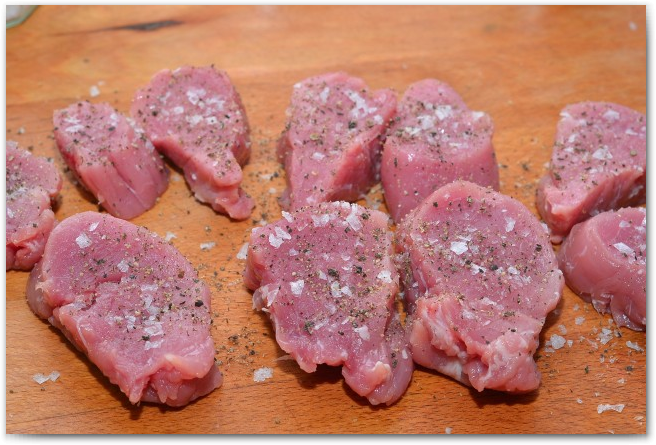 4. In a large pan with a heavy bottom, warm up the olive oil, then heat the butter in it.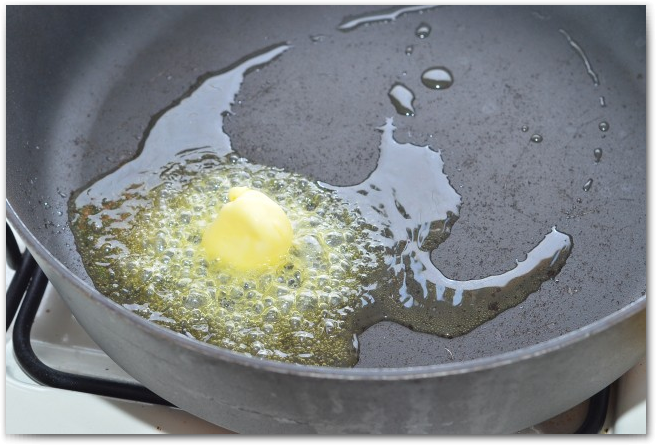 5. Fry the pieces of meat until golden brown, around 2.5 minutes on each side.

6. When frying, do not move the pieces, allowing them to develop a nice crust.

7. Shift the medallions onto a plate, cover with aluminum foil and put aside.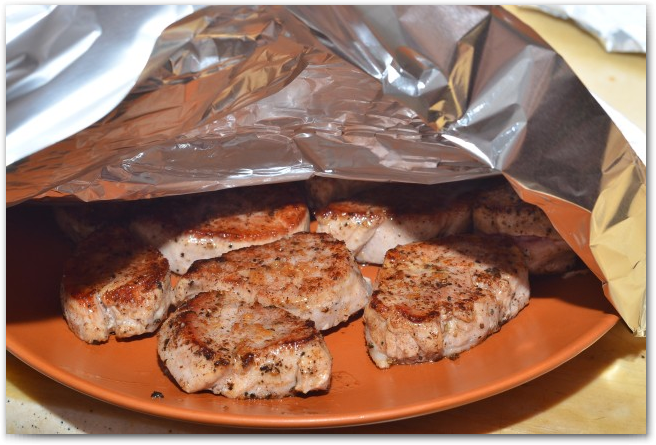 8. Finely chop the remaining meat (meat scraps).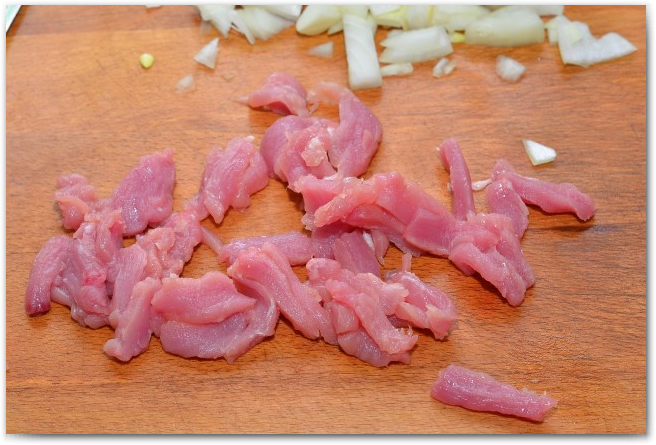 9. Fry them until golden brown (3-5 minutes).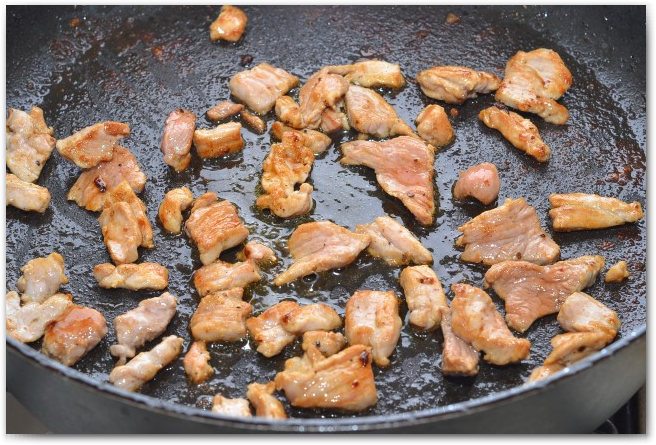 10. Cut the onion and carrot.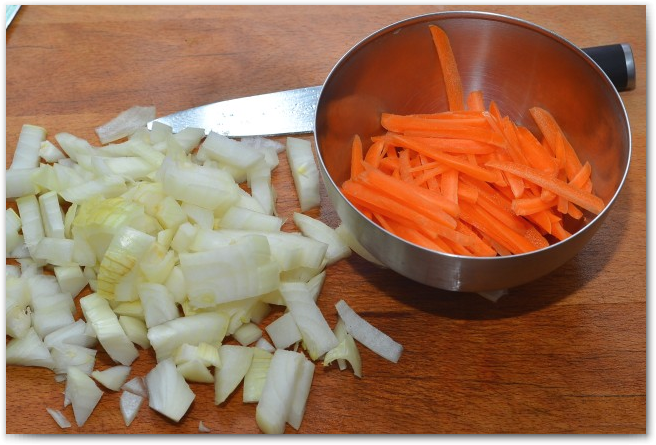 11. Add the vegetables, bay leaf and thyme to the meat scraps. Fry on medium heat for about 5 minutes, until the onion is soft and translucent. If there's not enough oil in the pan, you can add a tablespoon of either olive oil or butter.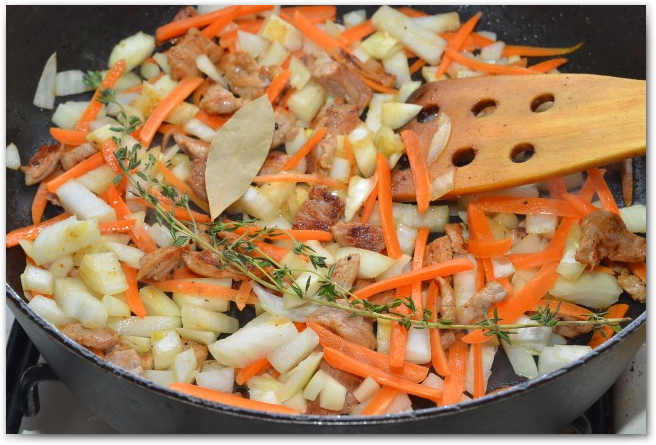 12. Add the wine. Continue to cook on medium heat until wine is almost evaporated. About a tablespoon should be left.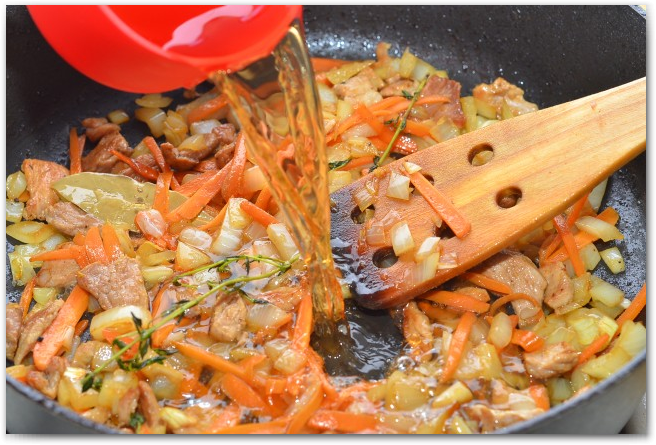 13. Add the broth, turn heat down to low.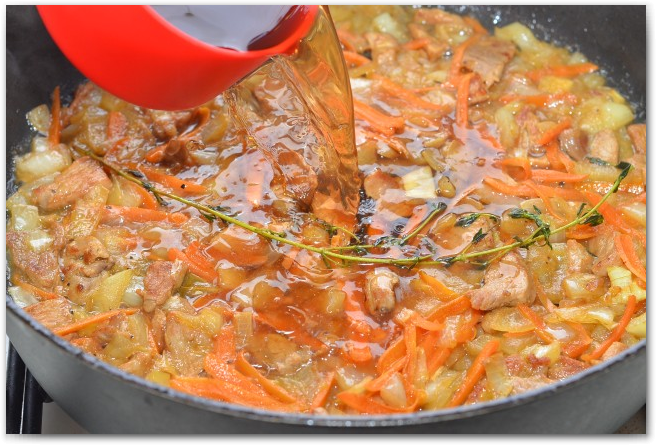 14. Cook over low heat for 30 minutes.

15. Pour everything into a small saucepan, adding the cream and prunes.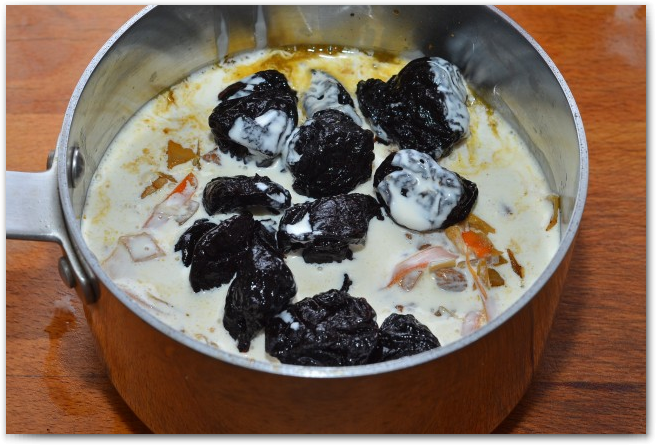 16. Put on low heat for 15 minutes. The sauce should thicken. When the sauce is ready, check whether salt and pepper are needed.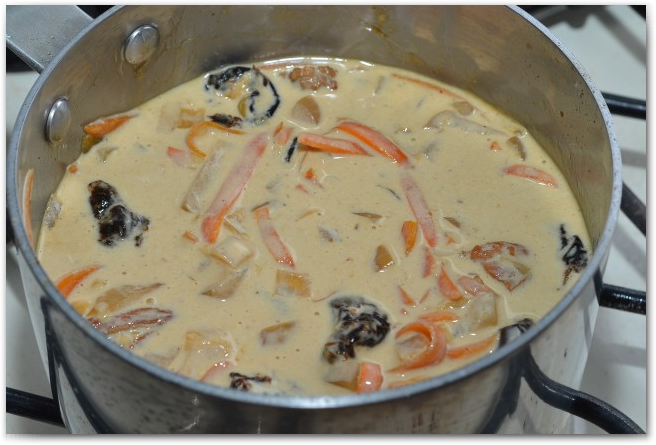 17. Put the medallions into the pan and pour the hot sauce over them, heat this mix on low heat for 2-3 minutes.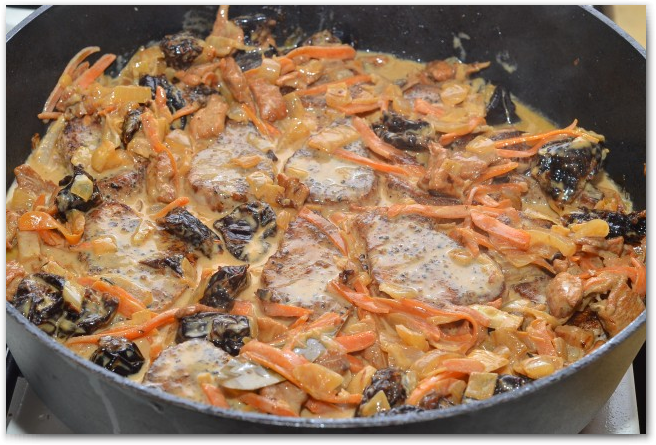 18. Put your food on the plates, and serve! The pork turned out moist, juicy and tender, more tender than I expected. But the highlight of this whole meal is the sauce. It has an incredibly rich, yet at the same time gentle and exquisite taste. French sauces have an incredible reputation, as this dish will certainly prove!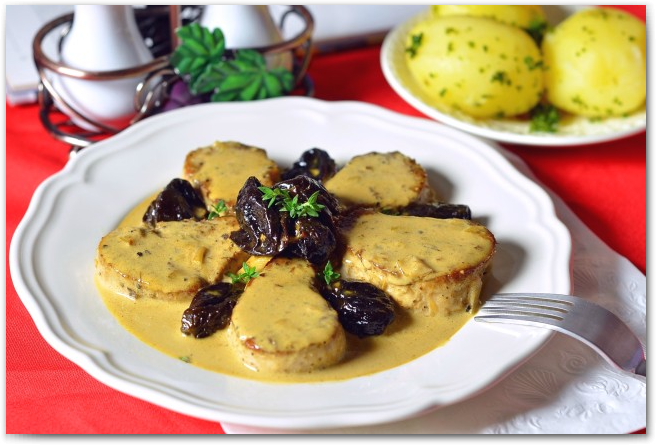 Bon Appetit!