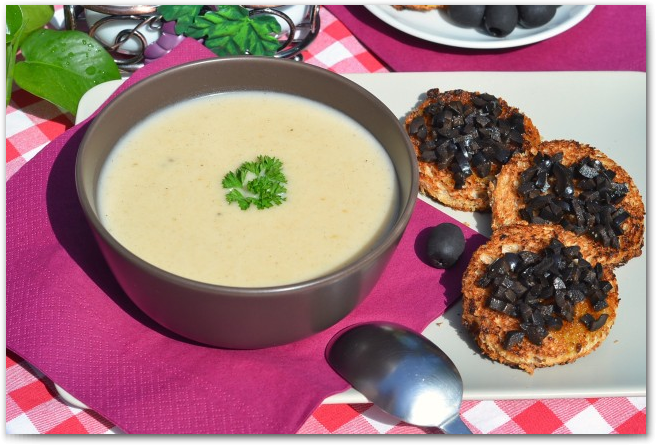 Preparation time 45 minutes,
serves 4:
75g unsalted butter,
2 heads of garlic,
1 large onion (or 2 small),
3 small potatoes,
2 cups of milk (cup=250ml),
2 cups of chicken broth (or water),
freshly ground black pepper,
salt,
for the toast:
4-6 pieces of Baguette (or other bread you love),
1/2 cup chopped black olives,
2 tablespoons olive oil,
freshly ground black pepper, salt.
From the book "Le Cordon blue "Soups"". This remarkable soup originates from the Mediterranean garlic based soups. Frankly, I was initially quite skeptical that a soup with that much garlic would work, but while cooking it became clear that  the garlic gives the soup a nice, garlicky taste, which wakes the appetite immediately. So…
Ingredients: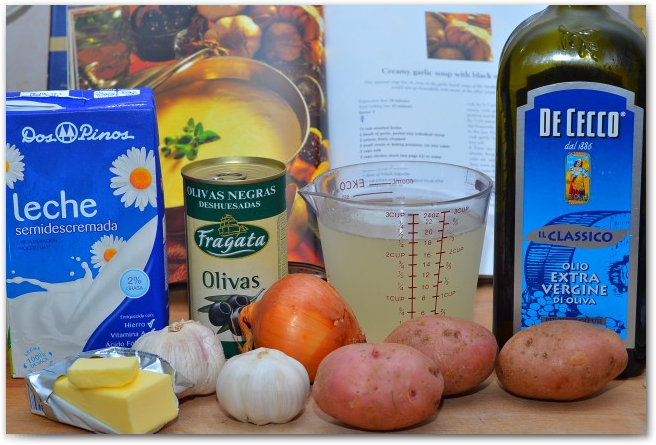 1. First, boil the unpeeled potatoes. This can also be done in advance.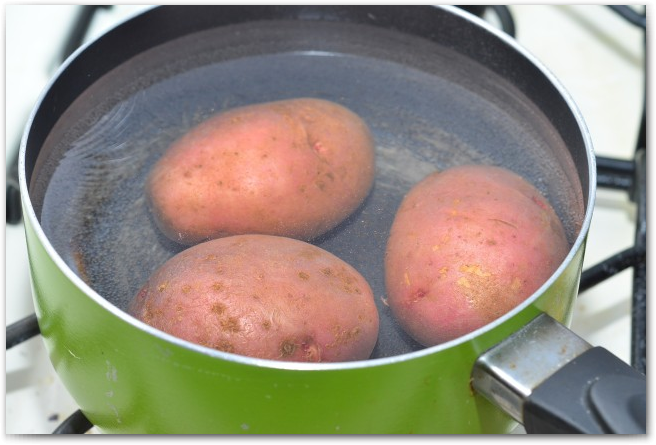 2. Prepare all the garlic – remove skins and clean.

3. Cut the onions.

4. Drain the boiled potatoes and cut into cubes.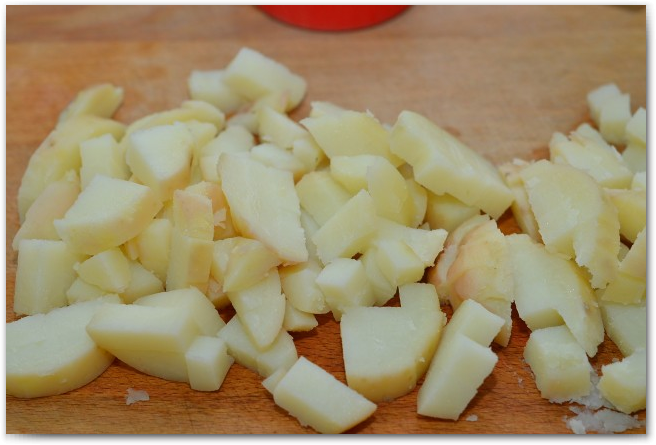 5. On medium heat melt half the butter in a frying pan, and fry the cloves of garlic for 5-7 minutes, until golden brown.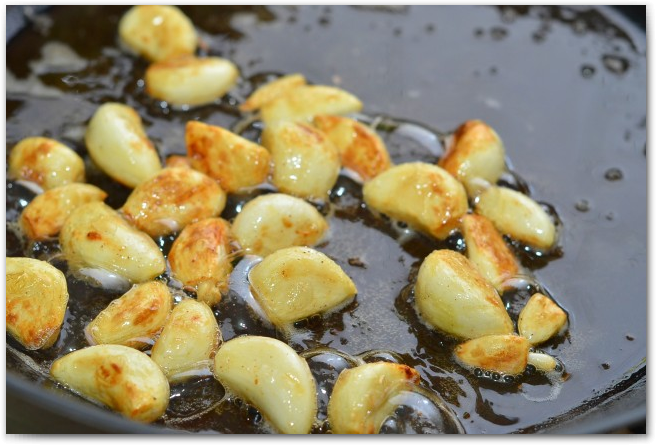 6. Add the onions. Fry for 2-3 minutes.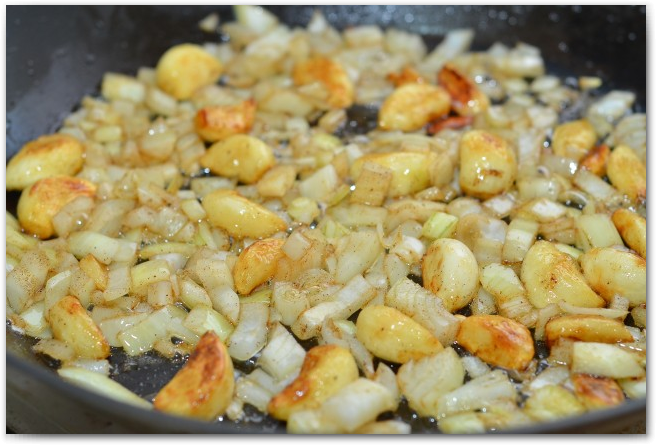 7. Add potatoes and remaining oil. Continue to fry over medium heat for 7-10 minutes.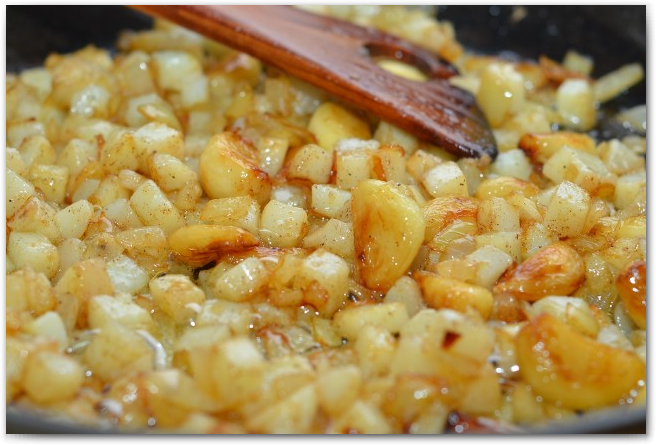 8. Shift everything into a saucepan, add milk and broth (or water). Cook over medium heat for 15 minutes or more, until potatoes are very soft.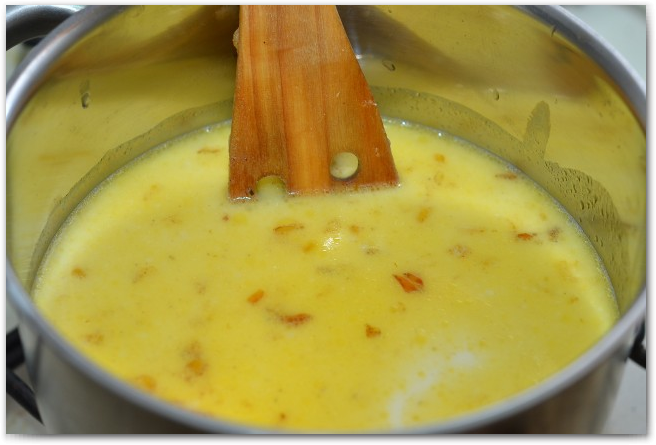 9. Remove from heat and blend, either in a blender or with a hand blender. Salt and pepper to taste. Cover with lid and put your little brew aside.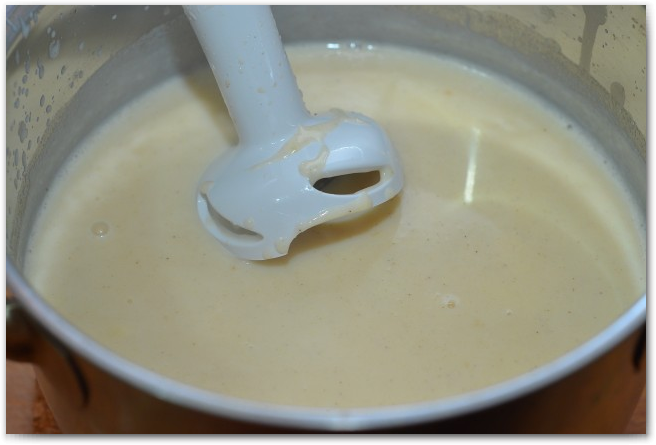 10. In the meantime, make toast. Fry bread on both sides in vegetable oil, until golden brown.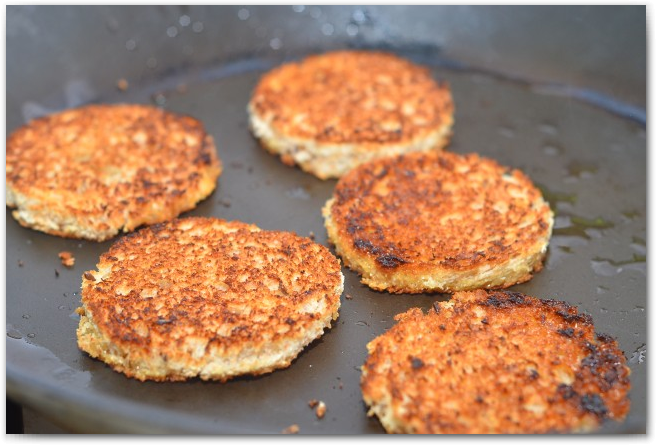 11. Finely chop the olives.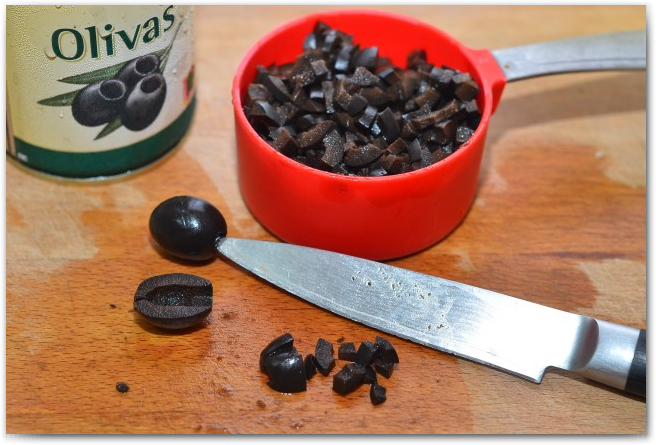 12. Mix olives with olive oil, salt, and pepper. Spread this mixture on the toast.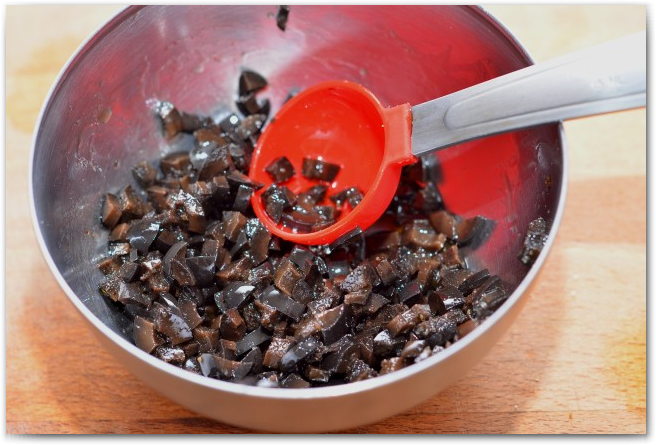 13. Voila! Your excellent soup is ready. The soup turned out truly fragrant, thick and homey. The toast with olives was a lovely and elegant addition. This toast, by the way, would be an excellent addition to any cream soup.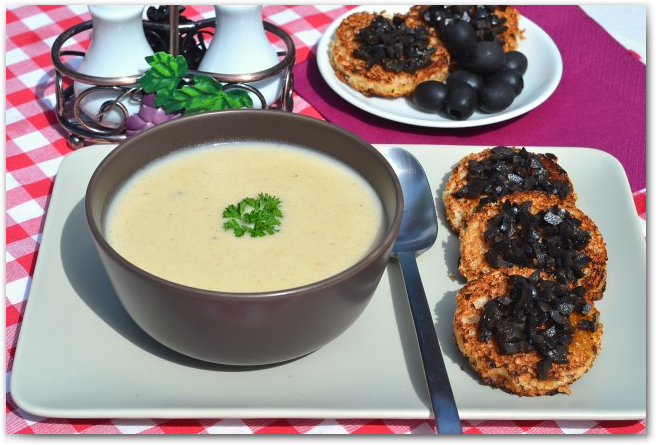 Bon Appetit!