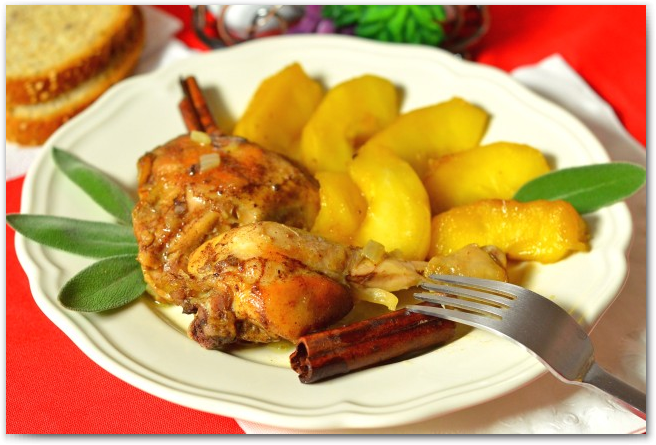 1 chicken (or 6 legs),
1 tsp. cinnamon,
1 tsp. salt,
pinch of white pepper,
pinch of nutmeg,
50ml olive oil,
1 onion,
1 head of garlic,
1 sprig of sage,
2 cinnamon sticks,
200ml chicken stock (or water),
several threads of saffron,
4 apples (sweet),
50g unsalted butter,
5 tablespoons honey.
I created this wonderful recipe for Sage Chicken with Apples by combining several recipes, taking the most interesting aspects of each one of them. Fresh sage has the odor of mint, bergamot, and a hint of pine needles, as well as being similar to the scent of rosemary. But when cooking, the sage aromas open up and give the dish a piquant, very unique, and spicy taste. Since sage has a rich, strong flavor, it is to be used sparingly, this dish only needs one sprig.
Ingredients: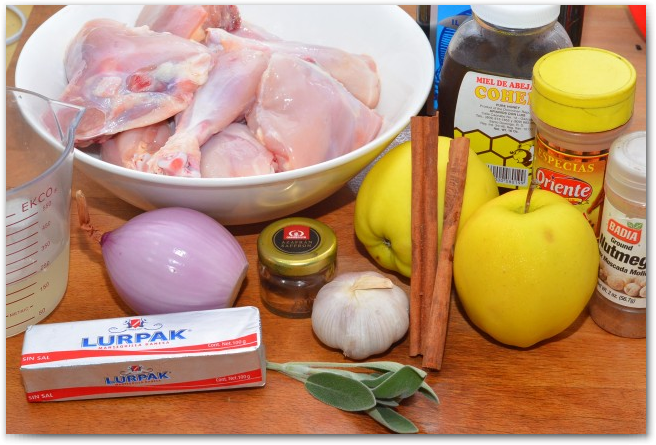 1. Cut chicken into small pieces. If using legs, as I am, cut them into halves. Mix salt, pepper, nutmeg and cinnamon. Roll the meat in this spice mix, and put aside.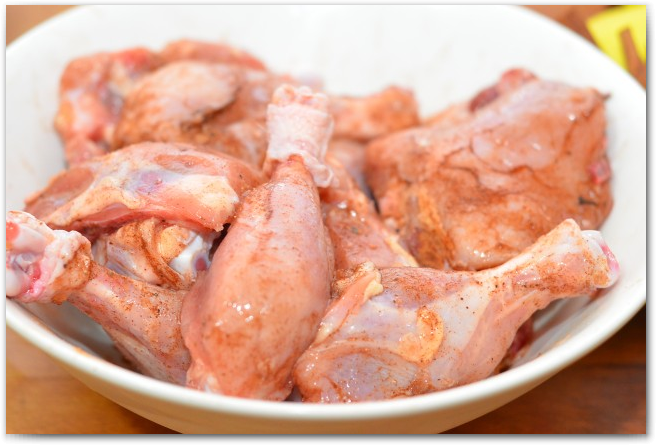 2. Finely chop the onions.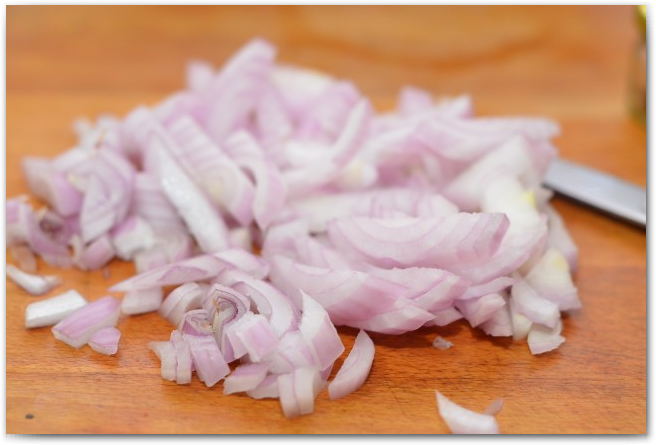 3. Cut the head of garlic in half, crossways.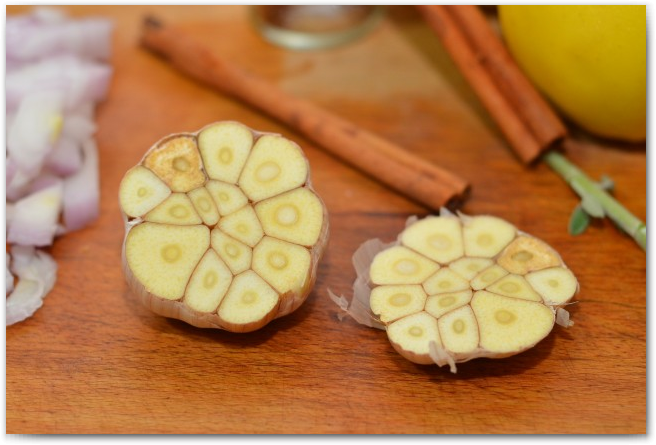 4. Put the saffron into the hot broth (or water). Put aside to let it infuse.

5. In a (nonstick) frying pan, fry chicken in olive oil over high heat until golden brown.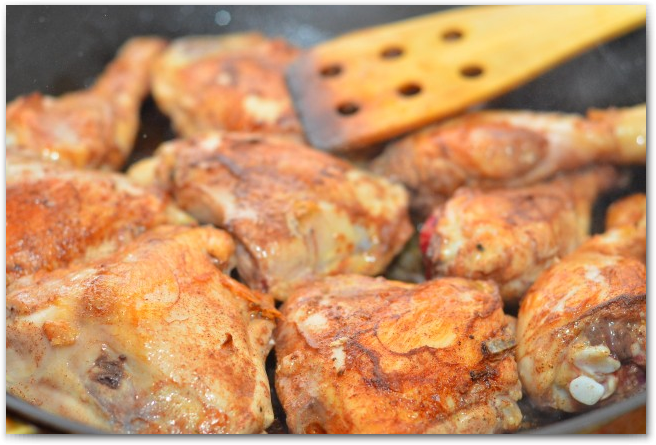 6. With another thick-bottomed and high-sided frying pan (or a tagine cauldron) fry the onions on medium heat until soft, but not burnt.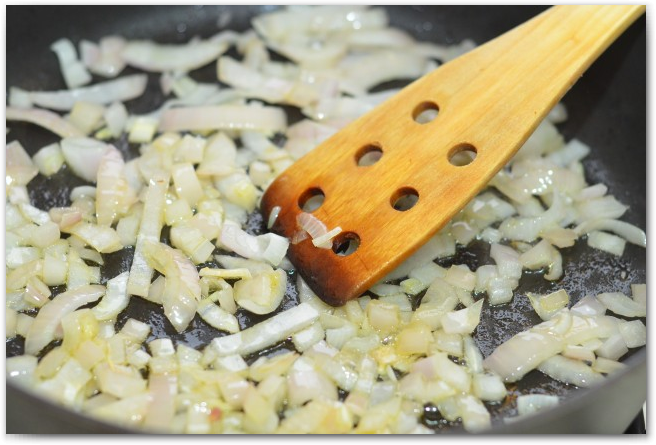 7. Shift the fried chicken onto the bed of onions in the tagine cauldron. Reduce heat to low.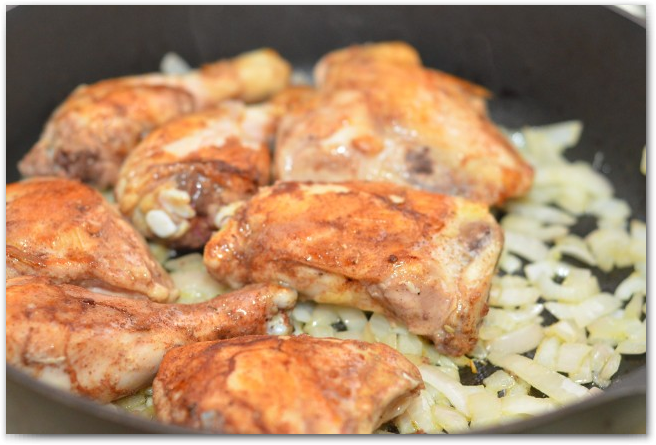 8. Add the garlic, and the sprig of sage, pour in the saffron broth (or saffron water).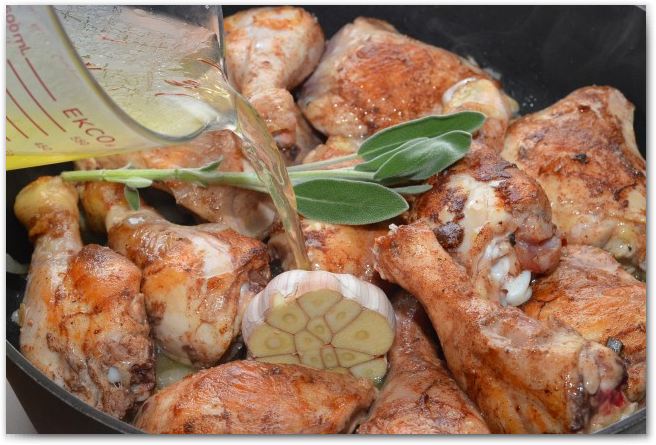 9. After breaking the cinnamon sticks in half, add them and cover the whole thing with a lid. Leave to stew over low heat.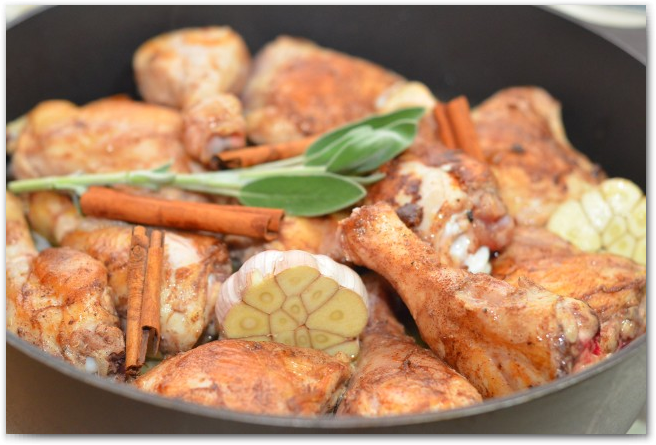 10. Meanwhile, to the apples. Peel and core. Cut into small pieces.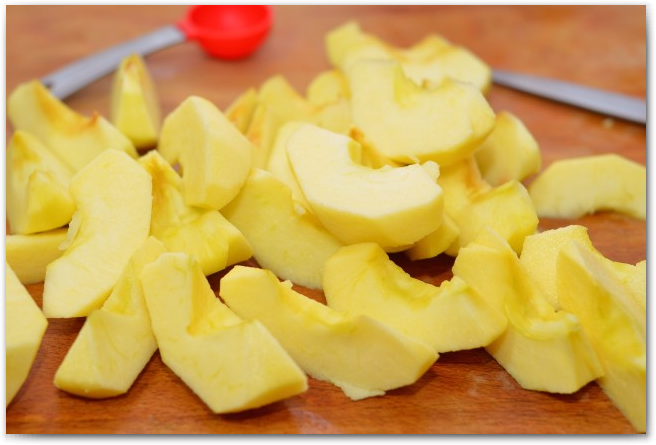 11. In a (nonstick) frying pan over low heat melt the butter. Add the honey.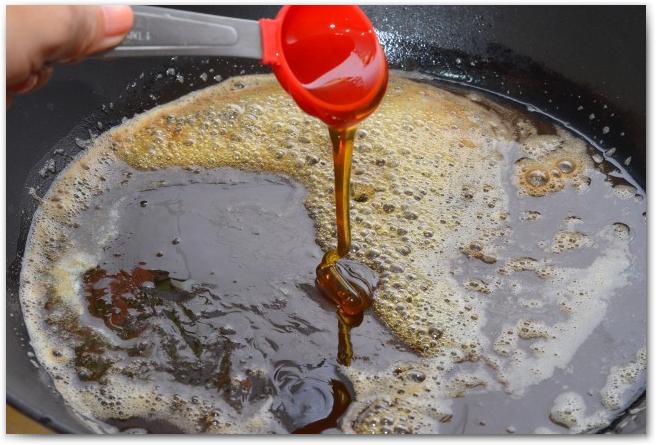 12. Add apples, turning the heat up to high. Mix them well with the butter and honey. Fry apples until they are a beautiful caramel color, stirring occasionally.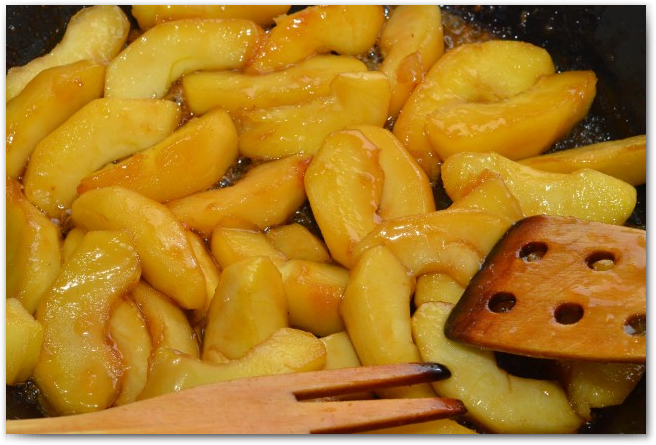 13. Shift the fried apples into the chicken cauldron. Simmer over low heat, covered, for 10 minutes.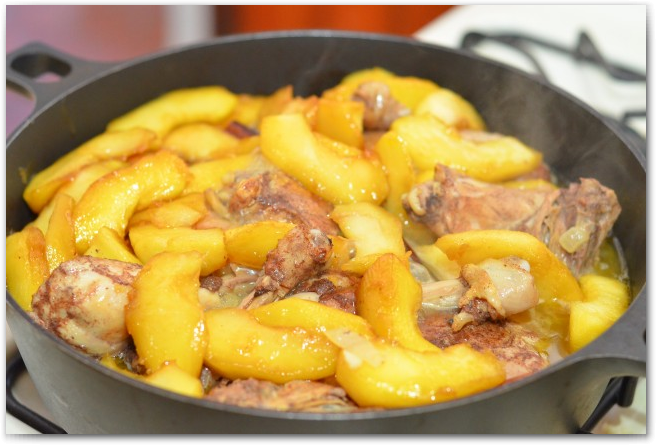 14. Voila! Luxurious Chicken with Apples done! As soon as you lift the cauldron lid, your home is instantly filled with the smell of sweet honey, spicy sage and cinnamon. The chicken is incredibly tender and juicy, and the side dish, caramelized apples, goes perfectly. This version of chicken will not leave anybody indifferent!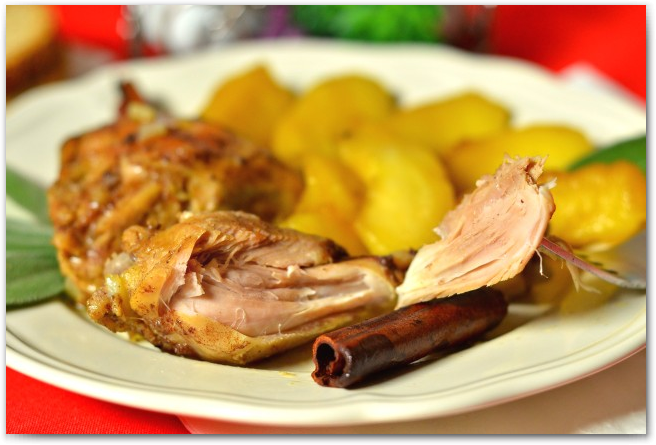 Bon Appetit!