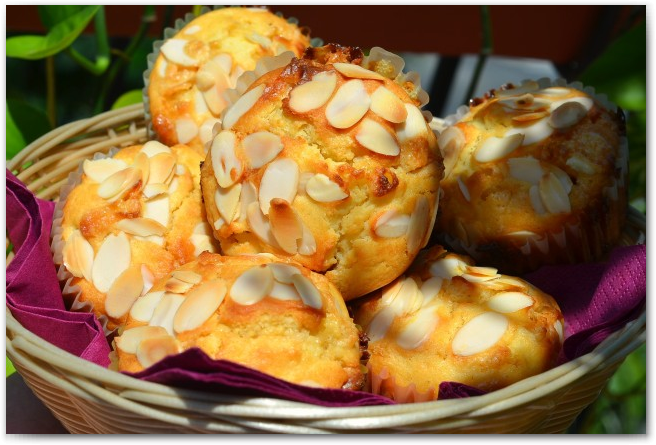 Preparation time 10 minutes + 25 minutes baking,
cup = 250 ml:
375g flour,
3 tsp. baking powder,
0.5 tsp. salt,
1/2 cup white sugar,
1 + 1/3 cups chopped white chocolate or chocolate chips,
2 eggs (room temperature),
1 + 1/2 cups milk,
2 tsp. lemon zest,
2/3 cup unsalted butter (melted and cooled),
1/2 cup almond chips.
This recipe is from the book Le Cordon Bleu "Muffins". Topped with crunchy almond chips, which contrast the soft, moist texture of these incredibly delicious muffins.
Ingredients: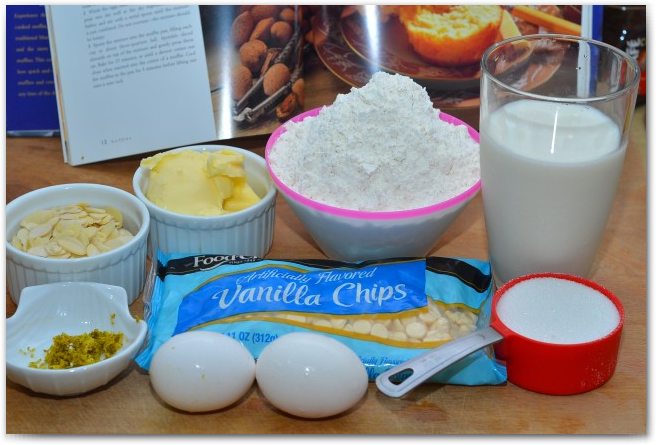 1. Preheat the oven to 200° C. Place paper skirts into muffin tins. Sift flour, baking powder and salt into a large bowl.
2. Add the sugar and chocolate chips.

3. Mix well with a tablespoon.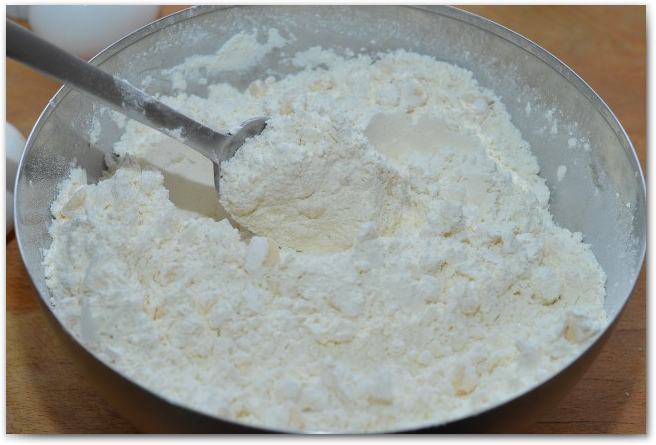 4. Beat milk, eggs, and lemon zest in a bowl.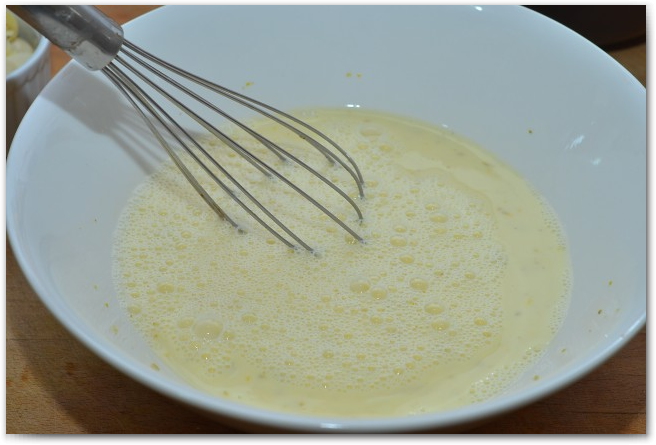 5. Mix dry and wet ingredients.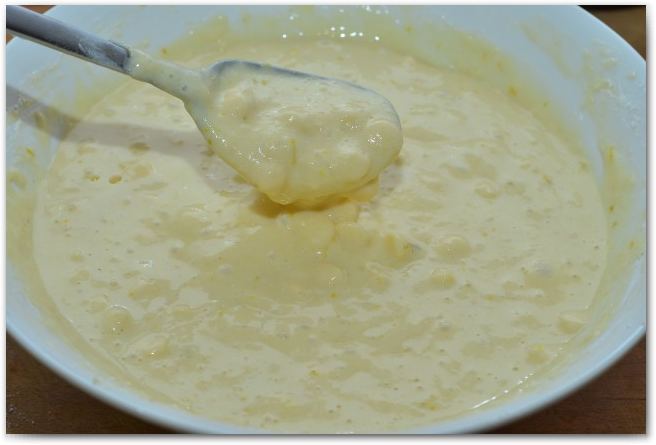 6. Add butter.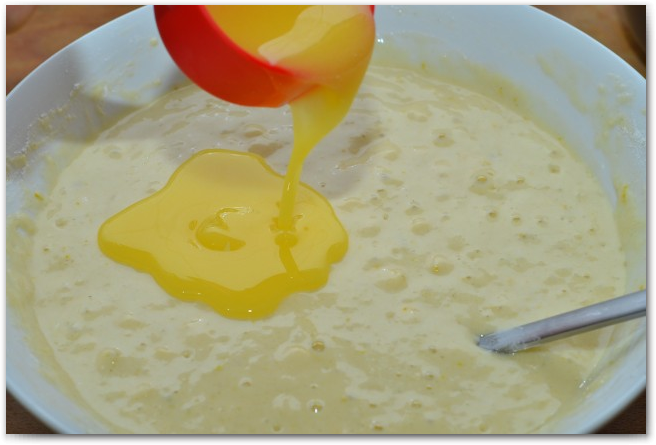 7. Mix well with tablespoon, but not for long.

8. Fill the molds to two thirds with the resulting dough. Sprinkle with almond chips, lightly pressing  them down. Just slightly. Bake prospective muffins in the preheated oven for 25 minutes.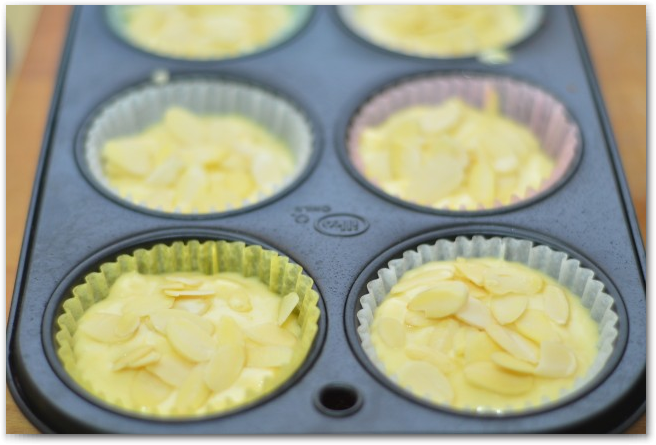 9. Voila! Your wonderful muffins are ready! Let them cool slightly, then remove from molds. Cool on an oven rack. This is quite a simple recipe, but the result is 12 moments of delight. These muffins are good served warm with butter and a strong morning coffee, or a weaker one for afternoon tea.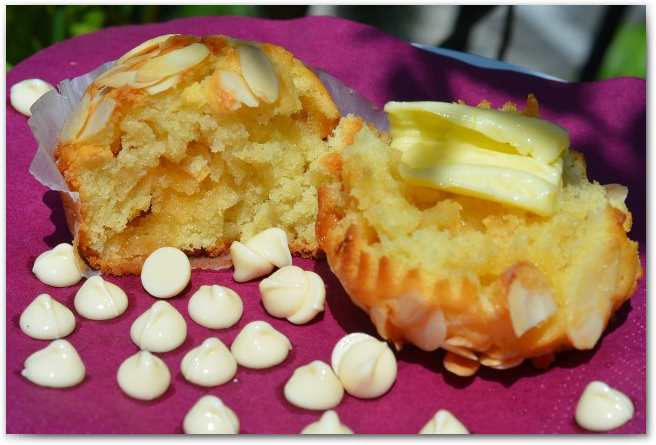 Bon Appetit!