3-4 large slices of juicy watermelon,
3-4 sprigs of mint,
2 tablespoons honey,
ice (optional).
On a hot summer day there is nothing better than a cold, sweet, crisp and refreshing watermelon juice with honey and fresh mint leaves. It is also nice with ice cubes, or ice crushed with the watermelon in a blender.
Ingredients: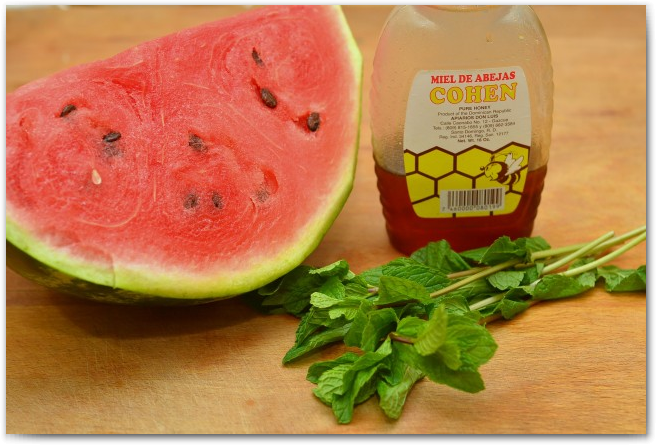 1. Remove skin and seeds from watermelon, cut into cubes and put into your blender. Add mint leaves and honey, as well as ice cubes if your blender can handle them.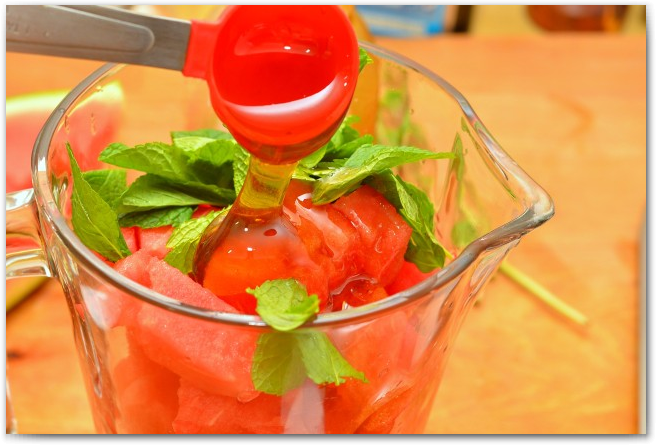 2. Grind everything into a complete mash. It should just take a minute or two.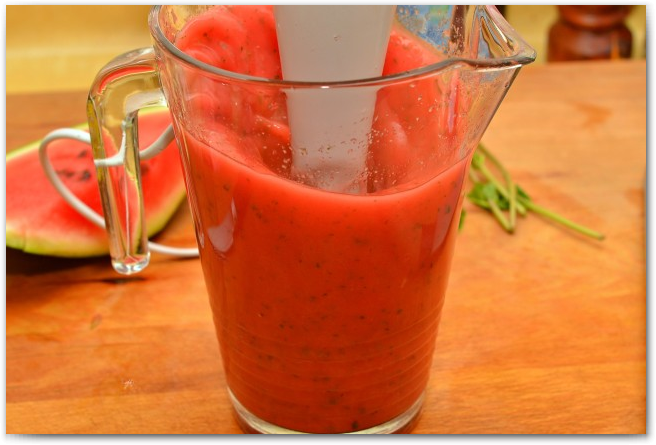 3.Voila! Fresh watermelon juice is ready! Mmmm it is tasty! This juice quenches your thirst on a sunny day. Also, watermelons are the source of many vitamins, bringing astonishing benefits to your health. Watermelon contains carotene, fibre, carbohydrates, potassium and folic acid. As well as Vitamin C, PP, B1, B2 and B15. It is also rich in phosphorus and iron. Fresh, juicy watermelon contains a large amount of sugars: glucose, fructose and sucrose. As you can see, fresh watermelon – delicious and healthy!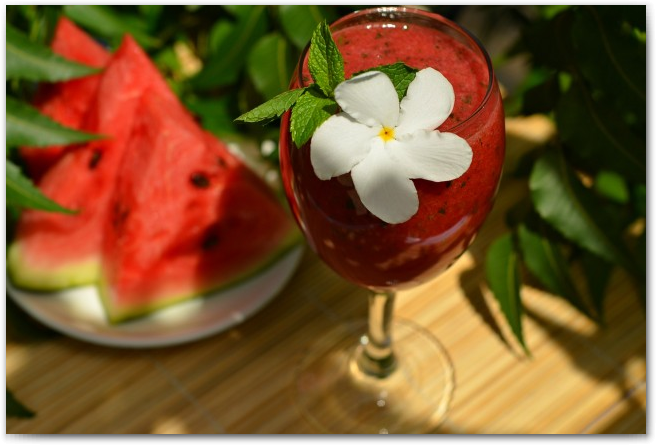 Bon Appetit!